Getty Images
Prime Minister Malcolm Turnbull will soon announce a reshuffle of his cabinet, following the announced retirements of Nationals leader Warren Truss and Trade Minister Andrew Robb.
The pair's impending departure from parliament now means Turnbull has possibly four places on cabinet to fill, following Jamie Briggs stepping down and a cloud over Mal Brough amid separate scandals.
With Barnaby Joyce now the leader of the Nationals and incoming Deputy Prime Minister, it is expected Turnbull will shed one National outer ministry spot amid reports he will add the Nationals first female deputy, senator Fiona Nash, to cabinet.
That move will increase the number of women in cabinet to five.
Embattled Human Services Minister Stuart Robert is also resigning from the ministry after an internal report into a trip he took to China in 2014.
So who's going, and who's gone?
Warren Truss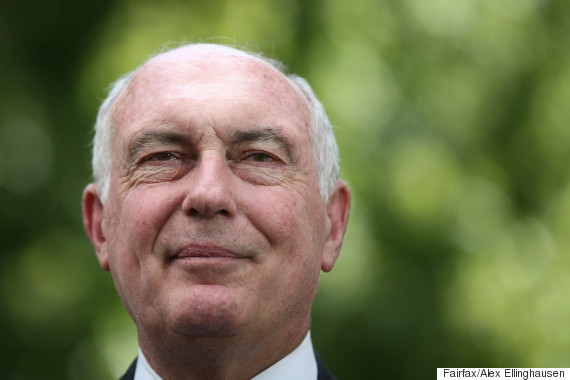 Warren Truss became our 16th deputy Prime Minister and Minister For Infrastructure and Regional Development in 2013, and has been leader of the Nationals since 2007.

Elected to parliament in 1990, he has served as Minister for Customs and Consumer Affairs, Minister for Community Services, Minister for Agriculture, Fisheries and Forestry and, since 2013.

Considered a "safe pair of hands" as leader of the Nationals and as deputy PM, he has acknowledged his successor will have a very different style.

why this deputy PM look like he about to drop the hottest easy listening record of 1996 pic.twitter.com/358fXGVDxR

— Lucy Valentine (@LucyXIV) February 11, 2016

Barnaby Joyce once described himself as an "agrarian socialist" and also threatened to have Johnny Depp's dogs killed





Andrew Robb

First elected in 2004, Robb a former Deputy director of the Liberal Party, became Minister for Vocational and Further Education in 2007 and Minister for Minister for Trade and Investment in the Abbott Government.

As Trade Minister, Robb oversaw negotiations for numerous trade deals including the Japan–Australia Economic Partnership Agreement, China–Australia Free Trade Agreement and the Trans-Pacific Partnership.

Has said he will continue as Trade Minister for "some months" until Turnbull finalises a broader reshuffle of the ministry.




Jamie Briggs

Briggs succeeded former Foreign Minster Alexander Downer in the South Australian seat of Mayo following a by-election in 2008.

A junior minister with the newly created portfolio of Cities and the Built Environment, Briggs quit the front bench following an "error of judgement" involving a female public servant after a boozy night out on an official trip to Hong Kong.

Stuart Robert

Robert in parliament on Thursday

There are multiple reports Robert is resigning from the Turnbull ministry following an internal report by Secretary of the Department of Prime Minister and Cabinet, Martin Parkinson, into a trip he took to China in 2014.

Future Uncertain:

Mal Brough

First elected in 1996, Brough was the Minister for Families and Community Services and Indigenous Affairs in the Howard government, in which he oversaw the government's Northern Territory Emergency Response.

He served as Minister for Defence Materiel and Science and Special Minister of State under the Abbott and Turnbull governments.

He stood aside in December last year pending the completion of an investigation in the alleged copying of the diary of former speaker Peter Slipper.

Suggest a correction