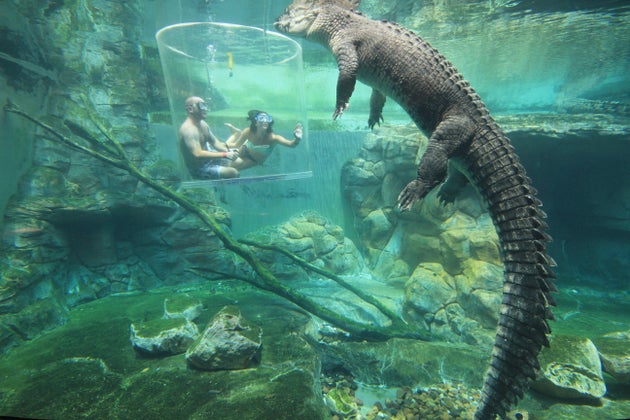 Crocosaurus Cove
Travelers with an absurd craving for danger should head to Darwin, Australia, ASAP.
That's where they'll find the Cage of Death, an attraction that puts human bait ― er, visitors ― face-to-face with some of the continent's largest crocodiles for a dive they'll never forget.
The Cage of Death is an acrylic enclosure designed to keep humans safe as they watch big-mouthed crocs more than 16 feet long go about their daily activities. It's part of Crocosaurus Cove, an aquarium and wildlife center in Australia's Northern Territory.
In each daring 15-minute Cage of Death session, visitors first dangle above the water while crocs feed before their eyes. The cage is then lowered into the tank below, where the massive predators might swim right up to say a toothy hello.
Suggest a correction