WORLD
What You Need To Know About North Korea's Nuclear Program
Experts say the country's nuclear weapons tests are stronger than ever.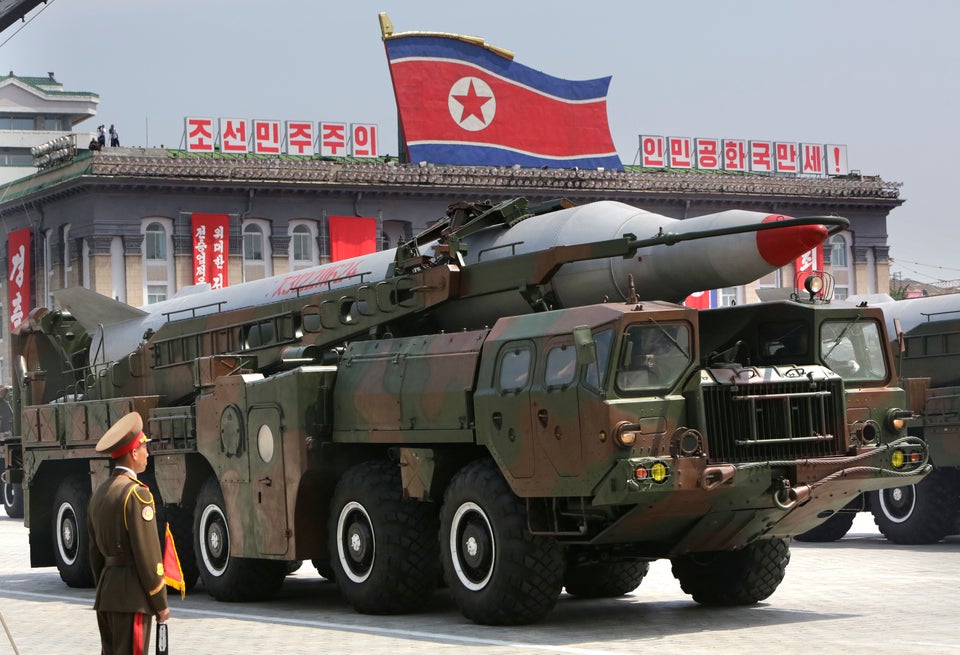 Credit: KCNA / Reuters
Since the ascension of Kim Jong Un in 2011, North Korea has posed an ongoing diplomatic challenge for the United States. Pyongyang has ramped up work on its nuclear program and hopes to soon be in possession of a nuclear-armed missile able to reach U.S. shores.
As tensions have intensified over the past few years, former President Barack Obama warned his successor President Donald Trump that a nuclear North will likely be the most pressing issue faced by the new administration.
Despite assurances from President Trump that a nuclear North will "not happen," experts say if current trends continue, Kim may very well have such capability within a decade. Here are the components of the North's developing nuclear program, and the West's efforts to stop it.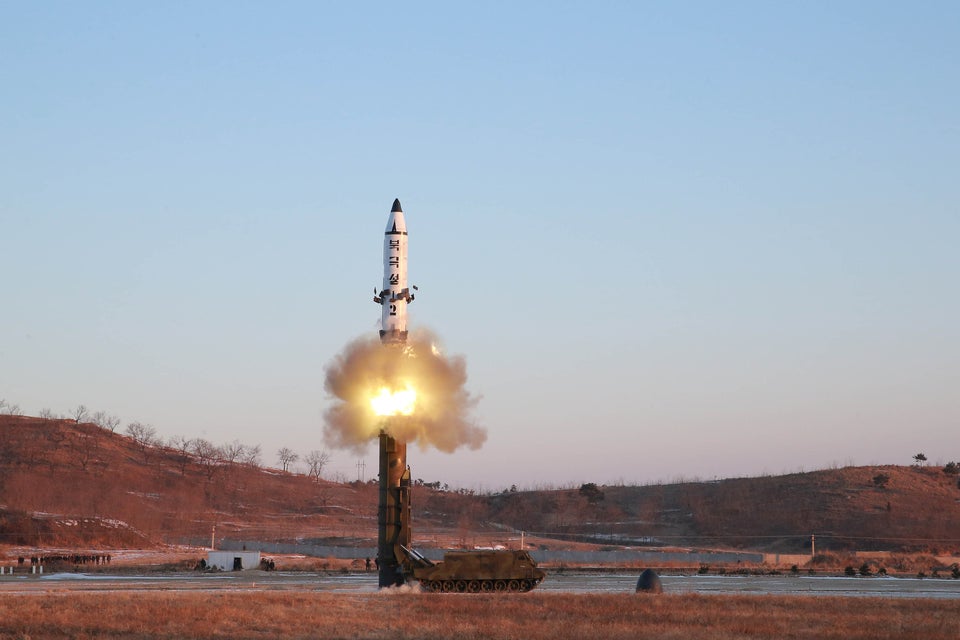 Nuclear Weapons
North Korea has been working to acquire a functional, deliverable nuclear weapon for decades. Those aspirations began during the rule of former Supreme Leader Kim Il Sung at the close of World War II and began to take shape under the reign of his son, Kim Jong Il, who first tested a nuclear weapon in 2006.
As New York Times reporter David Sanger explained in an interview with NPR's Dave Davies last month:
"Kim Il Sung remembers that General [Douglas] MacArthur, during the Korean War, wanted to use nuclear weapons against North Korea and China. He was stopped from doing this. But it made a very big impression on Mr. Kim, and he knew that North Korea, to survive and deter attack, needed to have this capability itself. And he's the one, the grandfather of the current North Korean leader, who started down this path."
The North was able to purchase much of their initial nuclear technology from one of the founders of Pakistan's nuclear program and bought centrifuges to enrich uranium from Libya. Those plans only continued under former North Korean Supreme Leader Kim Jong Il, who first tested a nuclear weapon in 2006.
The North is now thought to have around 10 nuclear weapons and enough nuclear material stockpiled to craft up to 100 more.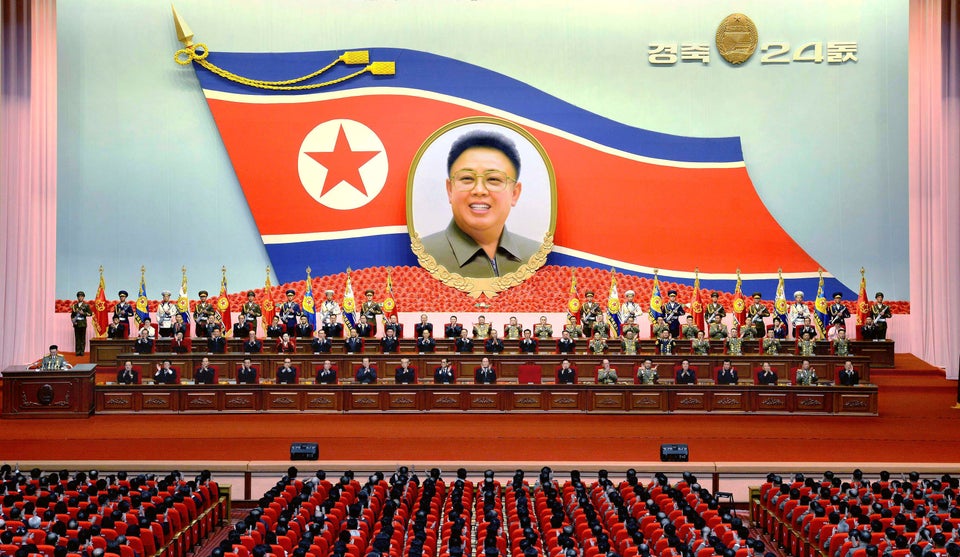 Nuclear Tests
North Korea has so far conducted five nuclear weapons tests, all at an underground test site in the country's northeast called Punggye-ri. Those blasts, which began in 2006, have only gotten stronger over the past decade as the North hones its weapons program.
As The New York Times notes, the first such test, conducted by current leader's father, Kim Jong Il, had a yield of less than one kiloton, or the equivalent of 1,000 tons of TNT. The second, conducted three years later, clocked in at 2.35 kilotons. The North's most recent test in September was the strongest ever, estimated by the South Korean Defense Ministry at 10 kilotons, although some speculate the bomb could have yielded between 20 and 30 kilotons.
(Comparatively, "the Little Boy" bomb dropped by the United States on Hiroshima, Japan held 15 kilotons of energy. The College of Arts and Letters at the Stevens Institute of Technology released a series of maps in 2015 that show just how damaging such weapons would be over cities around the world.)
The Missiles
Alongside nuclear development, North Korea has undertaken an active and at times successful campaign to launch ballistic missiles, with an ultimate goal of crafting an intercontinental ballistic missile, or ICBM, capable of delivering a nuclear warhead to U.S. soil.
An infographic created by the Center for Nonproliferation Studies for the Nuclear Threat Initiative shows the current North Korean arsenal and its range, including several untested missile types potentially able to reach America. The Musudan, the North's longest-ranged weapon, is thought to be capable of reaching the U.S. territory of Guam, but it was tested eight times in 2016, only partly succeeding once in June.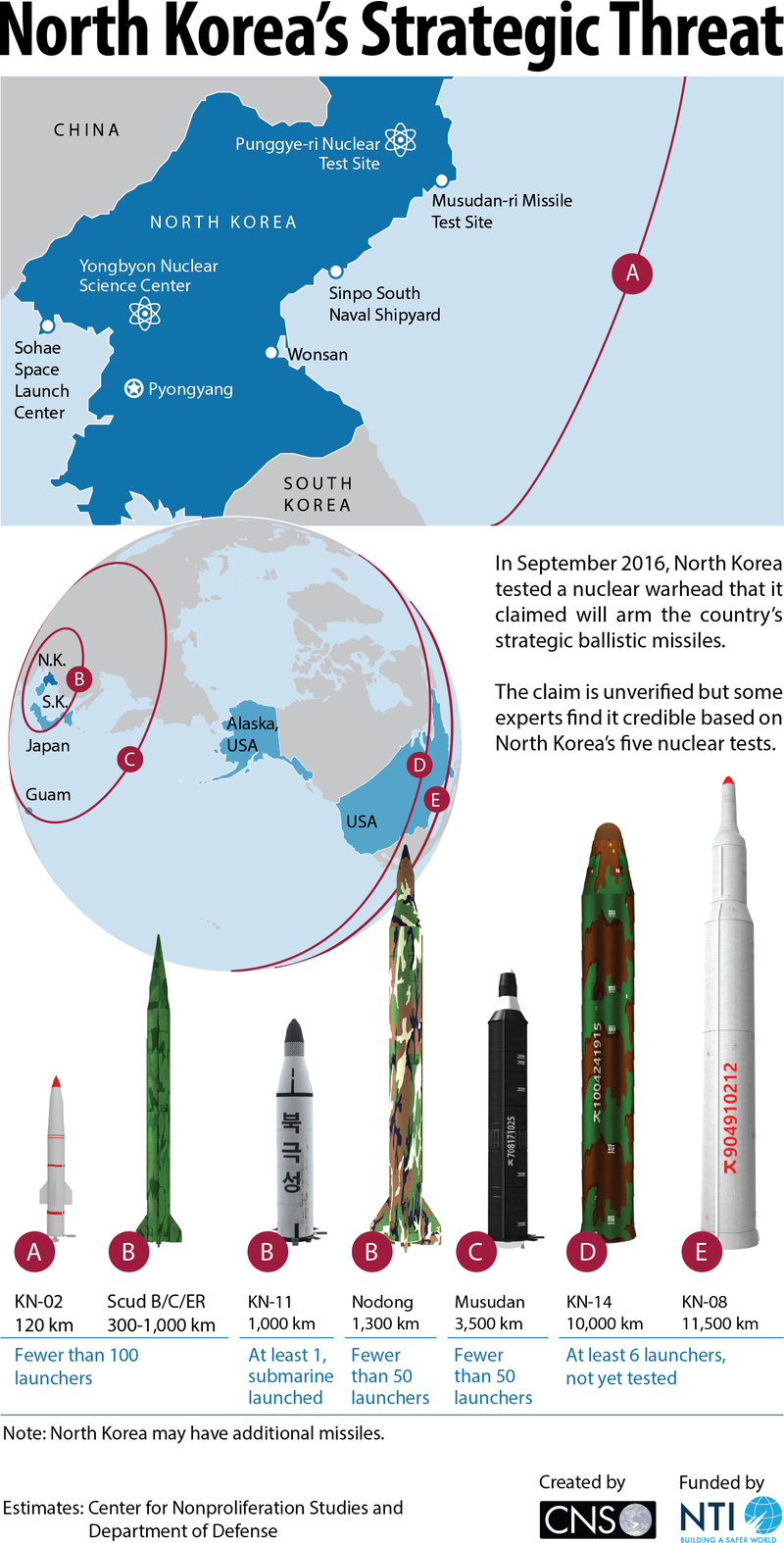 Last May, U.S. and South Korean intelligence officials announced the North now has the ability to attach a small nuclear warhead on top of missiles capable of reaching much of South Korea and Japan. Experts say North Korea could have the ability to strike the U.S. by 2026.
Missiles Tests
In recent months, 33-year-old Kim has personally overseen the test launches of several ballistic missiles as his country races to go nuclear. While the tests are meant to fine tune the North Korean arsenal, they also serve a political purpose.
Several of the recent tests have been timed to coincide with important strategic moments for the region. The one in February coincided with Japanese Prime Minister Shinzo Abe's meeting with Trump at Mar-a-Lago. Another one this month, was time ahead of Chinese President Xi Jinping's visit to the U.S. Yet another launch in March was conducted in retaliation for joint U.S.-South Korean military drills.
Pyongyang, boxed in by all three, is flexing muscles that experts say are getting bigger.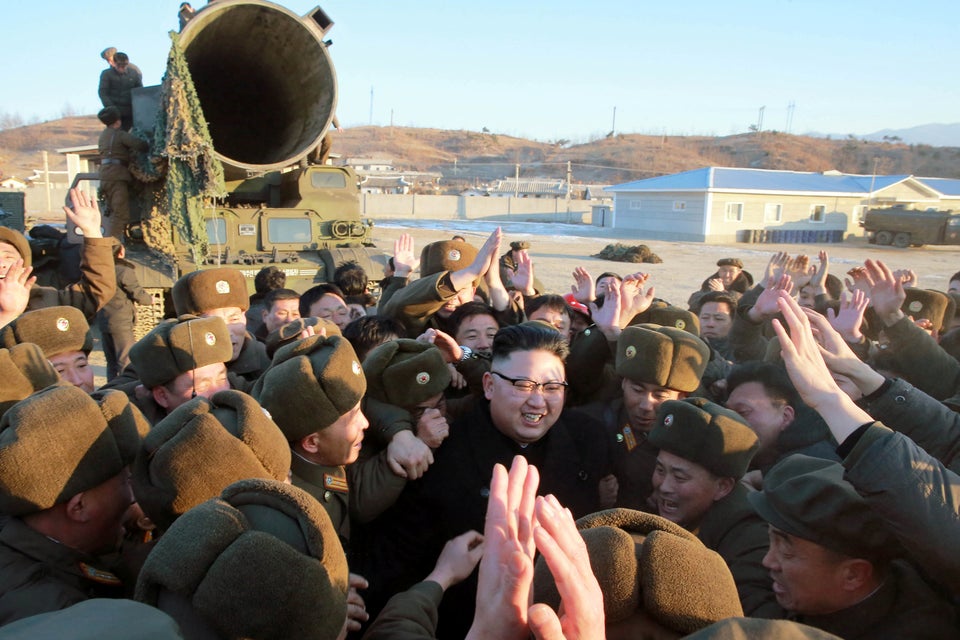 What North Korea Wants
North Korea's nuclear aspirations, experts say, hinge on Kim's desire to retain control of the isolated nation.
"Above all else, North Korea's nuclear program is about security," John Delury, a professor at Yonsei University in Seoul, told the BBC last September. "It is, by their estimation, the only reliable guarantee of the country's basic sovereignty, of the Communist regime's control, and of the rule of Kim Jong-un."
Sanger, the Times reporter, echoed that view on Fresh Air:
"If you consider your objectives to be to assure regime survival, to make sure that North Korea remains the Kim family's personal fiefdom, then they've pursued a pretty rational strategy, one in which loyalty is above all, in which even members of the family who challenge the leadership end up getting executed. And under that structure, the North Koreans, for an unstable, irrational regime have played a pretty good game since 1953."
International Response
Kim has continued weapons tests despite increasingly strict condemnations from the international community. In January, the United Nations imposed its "toughest ever" sanctions on the country in an attempt to stifle the program.
But such actions have failed in the past.
In September, former U.N. Secretary General Ban Ki-moon said the North's actions in recent years had led to an unprecedented state of turmoil in the region after condemning the recent nuclear test "in the strongest terms possible."
"Never in the past have I ever seen such kind of heightened tensions on the Korean Peninsula," Ban said.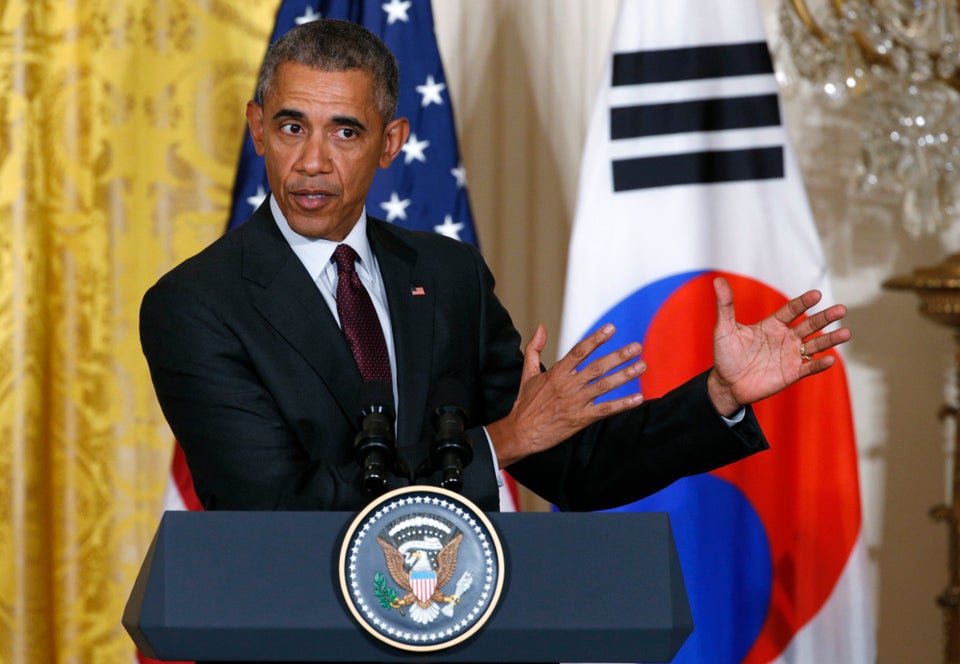 Obama's Response
Under President Obama, the United States tread carefully and refrained from any direct action against Kim's regime. As a member of the U.N. Security Council, the U.S. helped increase sanctions against the country following September's nuclear test.
"The United States is realistic about what this resolution will achieve. No resolution in New York will likely, tomorrow, persuade Pyongyang to cease its relentless pursuit of nuclear weapons," former U.S. Ambassador to the U.N. Samantha Power said at the time, continuing to say such sanctions impose "unprecedented costs on the DPRK regime for defying this Council's demands."
The U.S. also reportedly was engaged in more covert operations. Sanger and his colleague William Broad reported in March that the Obama administration had been working to sabotage such tests for years with cyber operations. Such initiatives, the pair wrote, may have derailed components inside the missiles either before or shortly after they were launched.
While evidence is circumstantial, Sanger says in the course of his reporting the Times noticed some missiles, including the intermediate-range Musudan, had a failure rate of 88 percent.
"This for a country that hired a lot of former Soviet scientists after the Berlin Wall fell and after the Soviet Union dissolved, brought them to Pyongyang, bought a lot of their technology and in their early days had a very high success rates with the North Korean missile program because they were basing it on experiences that the Soviets and later Russia had had. And suddenly, their failure rate soared."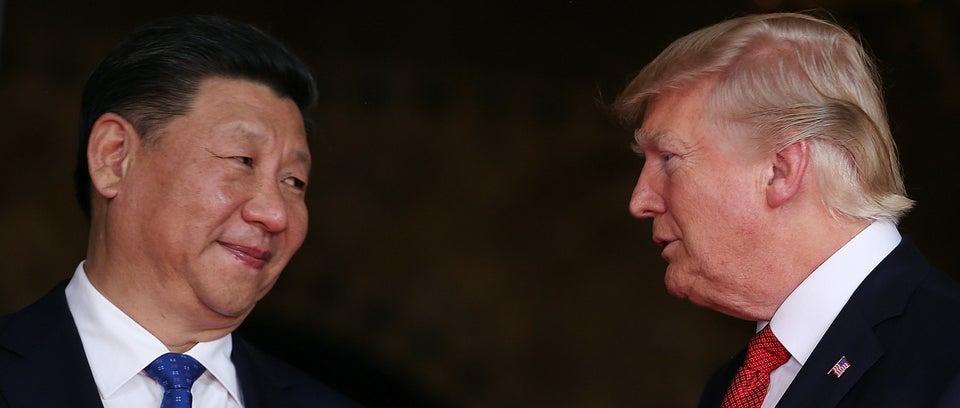 Trump's Conundrum
Despite condemnation from the U.N. and the West, Kim has shown no willingness to halt weapons developments. Trump promised on the campaign trail to reign in the hermit nation, but faces few good options to do so.
Observers looked at the first meeting between Trump and China's President Xi Jinping in early April for possible signs of the administration's North Korea strategy.
China could play a significant role in motivating Pyongyang to reverse course. The country has continued to trade with North Korea, and Chinese companies provide up to 40 percent of the foreign currency the North uses to trade internationally.
The Trump administration had ramped up its rhetoric ahead of the meeting, with Trump even threatening direct intervention. Trump told the Financial Times in an interview: "If China is not going to solve North Korea, we will. That is all that I am telling you."
And shortly after the North's most recent missile test in March, Secretary of State Rex Tillerson had a simple response: "The policy of strategic patience is over."
But direct action presents major difficulties as the South Korean capital, Seoul, lies just 35 miles from the North's border and within easy striking distance of the country's non-nuclear artillery. Were Trump to act, Kim could set his sights on a city of 12 million people that has long been a friend to the West.
It's also unclear whether strikes could effectively target the North's program, as infrastructure is spread across the country and in some cases even lies underground.
In the wake of the Chinese president's visit to Florida, Tillerson said that Xi had agreed to increased cooperation to control the North. Tillerson did not provide any specifics on how both countries aimed to do that. For now, only time will tell how the newly minted Trump administration will handle a country set on going nuclear at any cost.
Suggest a correction