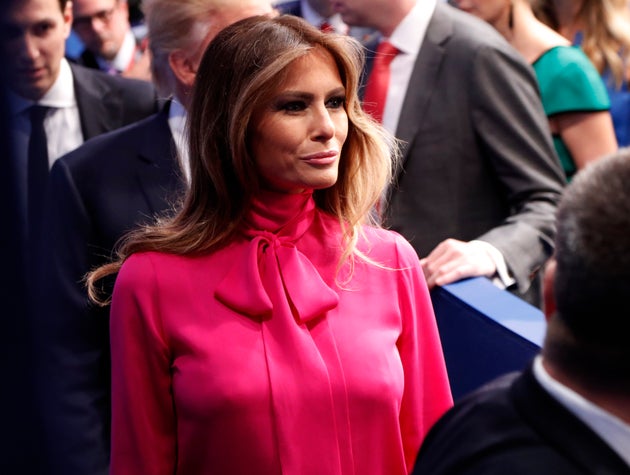 AFP via Getty Images
As a former model, Melania Trump is no doubt used to turning heads with her fashion choices. But her decision to wear one particular blouse at Sunday night's presidential debate may be getting her attention for all the wrong reasons.
The wife of Republican presidential candidate Donald Trump appeared to wear Gucci's "pussy bow silk crepe de chine shirt," according to Marissa Mitrovich, founder of the Washington style blog Politiquette.
Also on HuffPost
Melania Trump's Non-Changing Face
Suggest a correction