Faith Prince and Jason Graae may be the collective veterans of a total of 13 Broadway shows, but as they prep for "The Prince and the Showboy," their five-night stint at New York's 54 Below nightclub, each of them speaks with the vitality of a newcomer to the Great White Way.
"Every time I get off the stage, I want to do it again. And again and again and again," says Prince. "I feel we were a vaudeville team in another life. It's an unexpected sort of chemistry."
Adds Graae of their working relationship: "We've known each other for years and years, so it's been fun to revisit that and go through our lives together onstage. Our show is a kind of a tapestry."
Prince, whom audiences will also recognize from her recurring turn as Brooke Elliott's mother on Lifetime's "Drop Dead Diva," is of course no stranger to the world of cabaret performance: her 2000 debut at Manhattan's Joe's Pub was preserved as the critically-acclaimed live album, "Leap Of Faith." But she says her collaboration with Graae, another musical theater and television vet whose one-man show was reportedly named one of Time Out New York's top 10 cabaret acts in 2006, will run an even wider gamut "from Sondheim to Kander and Ebb, with a little bit of Dave Frishberg."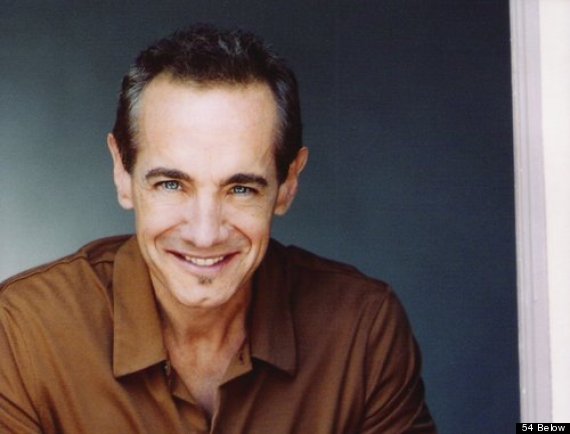 Jason Graae
"My happiest times in the theater are when I do ensemble pieces," Prince notes. "I really got into theater because of that closeness." As to how preparation for her cabaret act differs from that of her Broadway musical repertoire, which includes recent stints in "The Little Mermaid" and the touring company of "Billy Elliot," she adds, "With this type of medium, you have to be responsible in a different way. You can't do the same show in New York that you can do in San Francisco, Chicago or Kansas City. For me, it becomes quite specific, which is why it keeps me interested."
Among the many highlights of "The Prince and the Showboy" is an extensive tribute to Jerry Herman ("La Cage Aux Folles," "Hello, Dolly!"). Of his considerable experience working with the openly gay composer, who was diagnosed as HIV-positive in 1985, Graae says, "The first thing that comes to my mind when I think of Jerry is optimism and hope. He's a survivor of the highest degree, and he lives his life as an eternal optimist."
Prince continues, "I was really impressed [with Herman's work] for a number of reasons -– he loved women, for one thing, and I don't always find that with composers. I think there is a darkness, a complexity to his work that people don't always see."
But if the rehearsals for "The Prince and the Showboy" are any indication, audiences can expect Prince and Graae to accentuate the positive as much as possible throughout their performances.
"We're adding more heart and soul to the show…but my voice is always tired, we just laugh so much," notes Graae.
"The Prince and the Showboy" plays New York's 54 Below Aug. 21 -- Aug. 25. For more information, click here.
Check out clips of some of Prince and Graae's best moments below: