French artist Mathilde Roussel has created a series of living grass installations that take the shape of human beings. These ephemeral sculptures, made of recycled material and fabric filled with soil and wheat grass seeds, serve as a metaphor for our bodies transformations over time. For them, like us, decay is inevitable.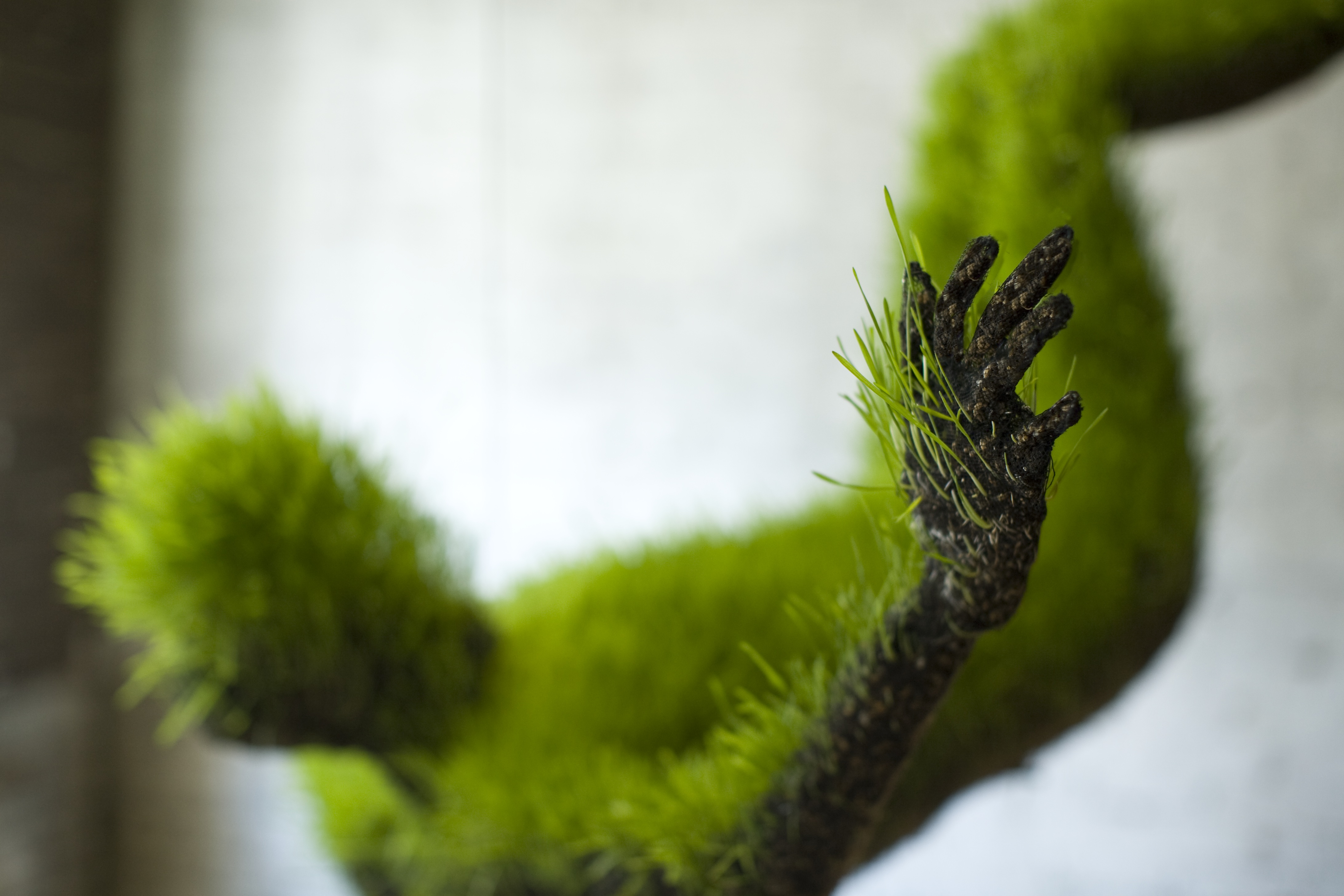 The installation also draws our attention to the politics and centrality of food. Each sculpture erupts from Earth's essential resource -- soil -- without which we would not exist. These sculptures strive to show us that, in the artist's words, "Observing nature and being aware of what and how we eat makes us more sensitive to food cycles in the world -- of abundance, of famine -- and allows us to be physically, intellectually and spiritually connected to a global reality."
This central thread runs throughout Roussel's body of work. In her series "Echology," she connected the human body to the vegetal, filling scientific jars labeled as human body parts with plant elements. In "Fertile Landscape," she was inspired by fertility goddesses, and constructed ceramic pots from which grass erupts and eventually decays.
"You are what you eat," can't help but echo in our minds as we gaze upon these anthropomorphic grass sculptures. Be sure to check out Roussel's website to see more creative installations.
Take a look through the slideshow below and be sure to let us know your thoughts in the comments section.