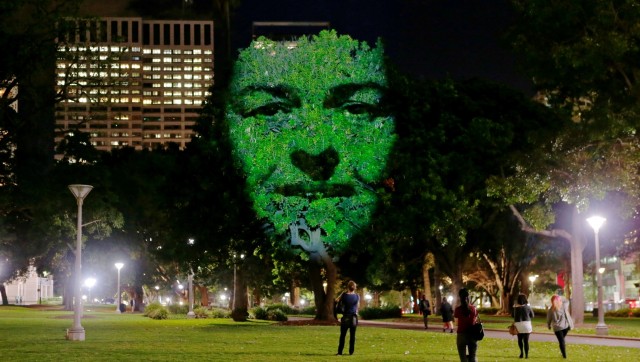 City of Sydney
For the recent Art & About festival, Australian artist Craig Walsh created a series of haunting 3D projections to illuminate the trees of Sydney's Hyde Park South. "I am interested in representing histories in a space, which don't normally get represented in the monuments," Walsh wrote about the project on Art&About's website. Scroll down for more images.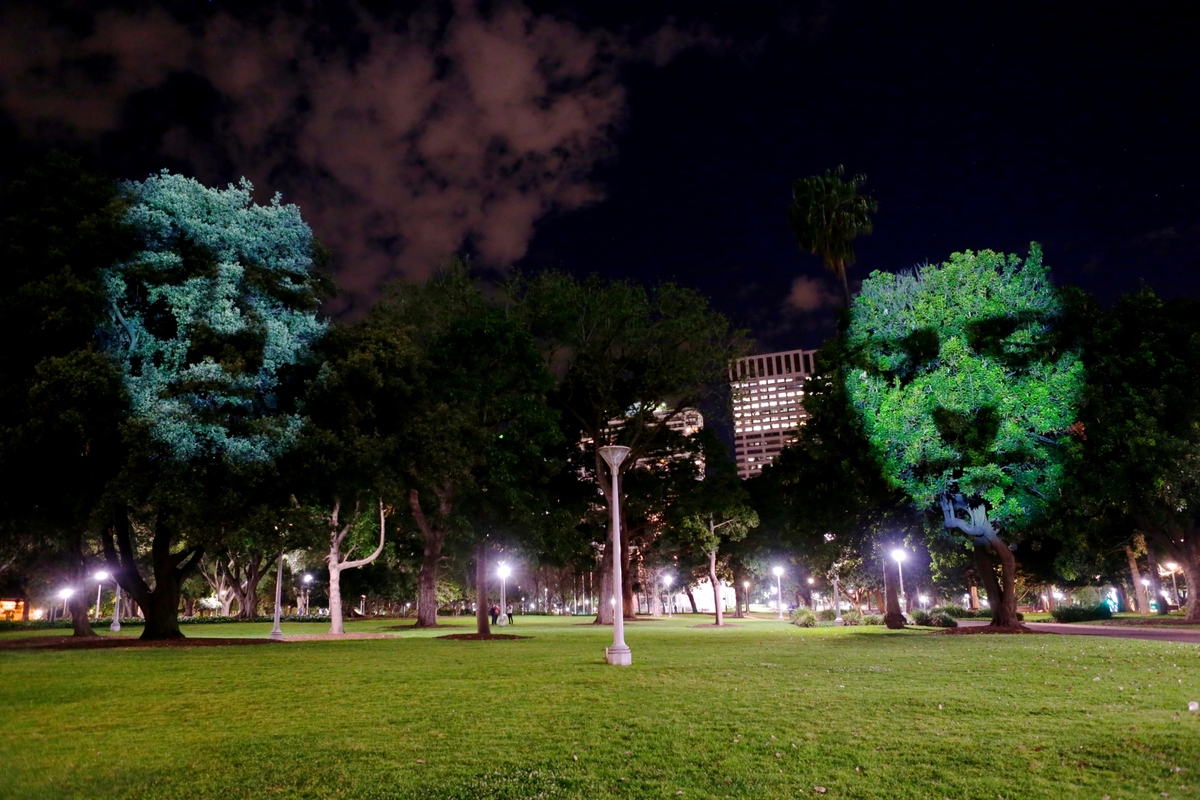 Walsh's project, entitled "Emergence," involves a series of ghostly, colorful projections of activists' faces on nearby trees. The installation pays homage to Hyde Park's own history as a social destination for protest. Walsh's other work with projections also subvert traditional space, echoing Krzysztof Wodiczko's work. Both Wodiczko and Walsh amplify the voices that are often ignored through their engaging works, and the results draw in casual observers and public art fans alike.
What do you think, readers? Take a look through the slideshow below and let us know your thoughts in the comments section.
"Emergence" by Craig Walsh is a collaboration between Art & About Sydney and the Australian Museum and ran from September 21st through October 5th.