If we had to sum up finals week in one word, it might be "coffee." Or maybe just "caffeine," considering how many Red Bulls and bottles of Mountain Dew are being consumed on campuses right now, in additional to coffee.
But who could blame students for sucking down so much caffeine trying to study/open their textbooks for the second time this semester ahead of finals? We looked through some of your Instagram feeds and it's not necessarily a time we long to go return to, now that we're out of school.
That is, until we see that schools like the University of Southern Florida and Liberty University are helping students play with dogs. Not just any dogs, but adorable puppies in some cases, and even cats! (We know: there is plenty of research to show this is money well-spent, but that's partly why we're so jealous.)
Anyway, we found some fun photos students were posting and sending us on Snapchat and decided to share them here. If you want a photo to be added, send it to us on Snapchat, where we are posting under the handle "HuffPostCollege."
kayleep0pe embedded via Instagram
jesstategibson embedded via Instagram
mandomc embedded via Instagram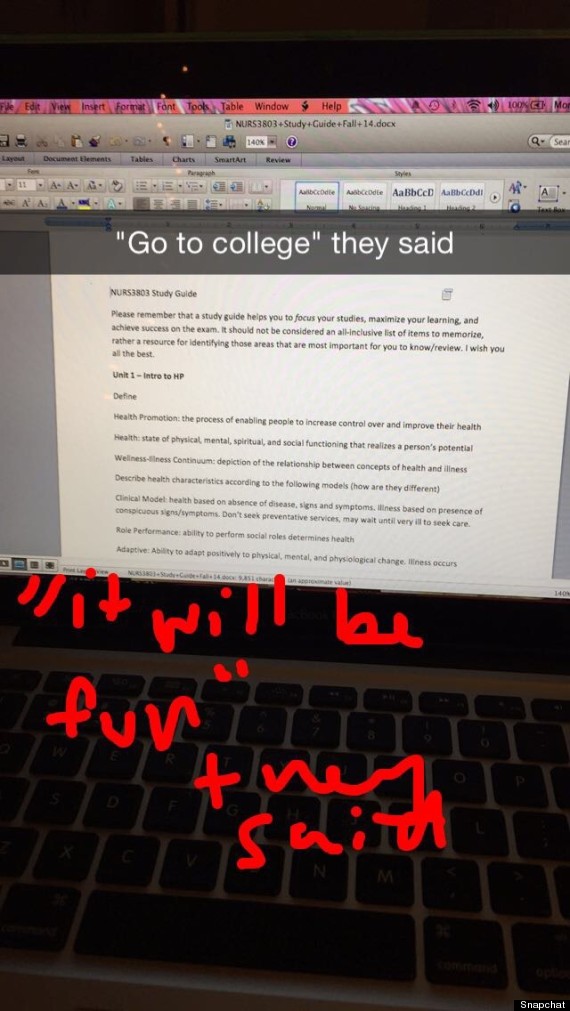 mariahthevampirequeen embedded via Instagram
mikylessthan3 embedded via Instagram
cmv0711 embedded via Instagram
ovierockthered8 embedded via Instagram
mdgentry12 embedded via Instagram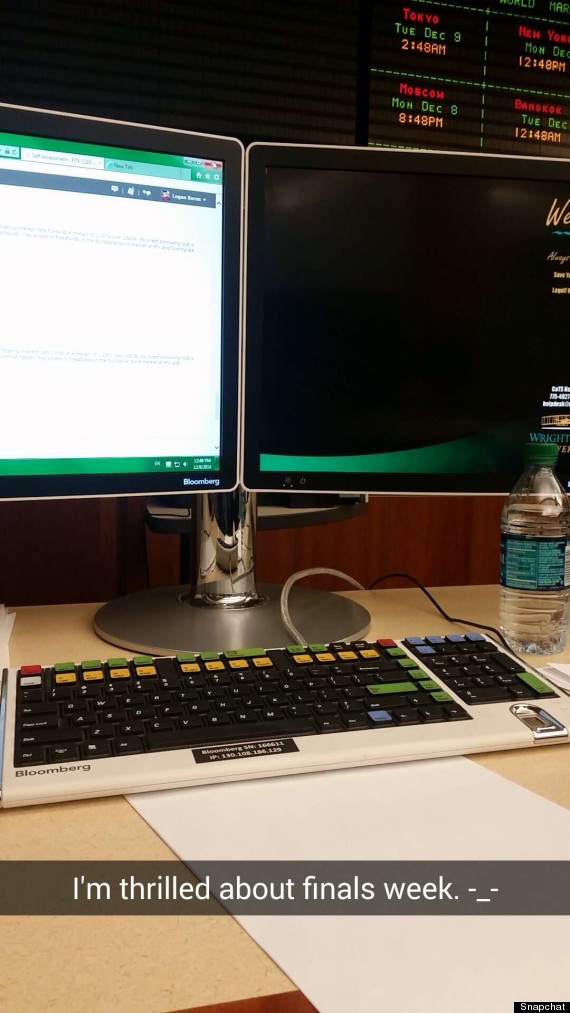 sharkintheclouds embedded via Instagram
_bailey.michelle_ embedded via Instagram
patricia_tyrell embedded via Instagram
yarilarii embedded via Instagram
garretgriffin37 embedded via Instagram