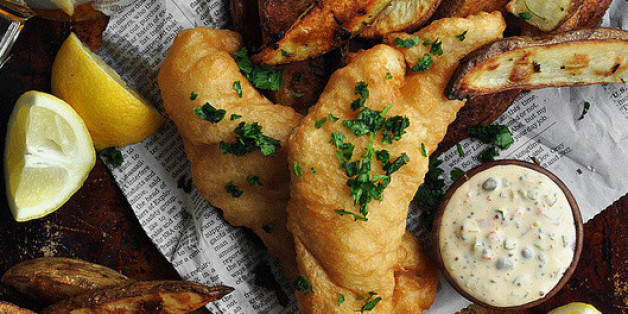 The Candide Appetite
There are many reasons we love the Brits. They gave us The Beatles and forever changed the course of music for the better. They're responsible for tea time with crumbly scones, a wonderful excuse to eat in the middle of the afternoon. And they're host to a handful of restaurants from one of our favorite chefs, Yotam Ottolenghi. But we mostly love the Brits for making fish and chips famous.
There's no better way to eat a piece of fish than to batter it, fry it to golden perfection and serve it with fries (ahem, chips). While you can't go wrong with the classic version of this dish, we like the creative twists too. From using an IPA beer batter, to potato chip breading, to putting it all into a taco, we all need more fish and chips in our lives. Here are a few stellar recipes to get you started.
Want to read more from HuffPost Taste? Follow us on Twitter, Facebook, Pinterest and Tumblr.