A free treatment program for mental illness is helping two in three people recover from mild to moderate depression and anxiety.
BeyondBlue's NewAccess initiative, which runs in Adelaide, ACT and on the NSW north coast, employs straight-talking counsellors and allows for instant access to care.
And some clients are so happy with the results they say the program has helped them "kick the a**e" of chronic depression and anxiety.
It's a remarkable success story for Australian mental health, a fraught social issue that bears the weight of horrifying statistics; seven people take their lives every day and one in four people experience significant anxiety.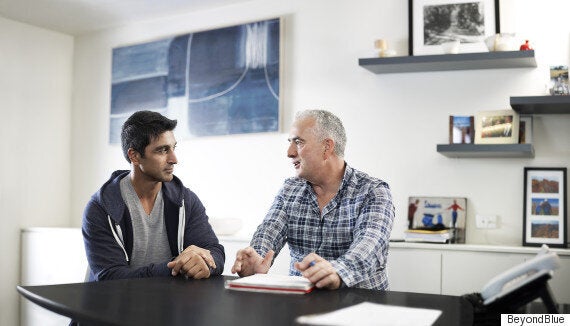 The trial program runs in Adelaide, ACT and the NSW north coast.
BeyondBlue CEO Georgie Harman said the overwhelming success of the program, which was modelled on a UK initiative with a 50 percent recovery rate, was the layman's approach used by supervised NewAccess coaches.
"They talk people's language. It's very practical. It's about what's going on in your life," Harman told The Huffington Post Australia.
"It's asking: 'what kind of skills can I teach you as a lay person that's completely non-medical that you can take home?' It really appeals to normal people who respond really well to that approach.
"It's not scary or complicated or overly clinical. I'd surmise that's why the recovery rate is so high."
Tamara Horsnell, 30, has been affected by anxiety for most of her life. She heard about the NewAccess program through a colleague and said the experience "changed my whole life".
"I've always suffered from mild anxiety -- it was just something that was there," Horsnell told HuffPost Australia.
"I just went through some really hard times and hit rock bottom. When you hit rock bottom, anxiety really takes over.
Horsnell has experienced many of the physical side effects of anxiety such as shaking, shortness of breath, pulsating heartbeat -- and the common psychological refrain of "thinking the world is going to end".
But she said the tools given to her by her NewAccess counsellor enabled her to deal with her anxiety head-on.
"I feel excited. You're not going to fix anxiety but it's how prominent it is in your life that makes a difference," she said.
"The difference with this (NewAccess program) is that you're not just going there to express your problems and talk. They're giving you the tools to say the next time it's going to be there: 'I'm going to kick its a**e'."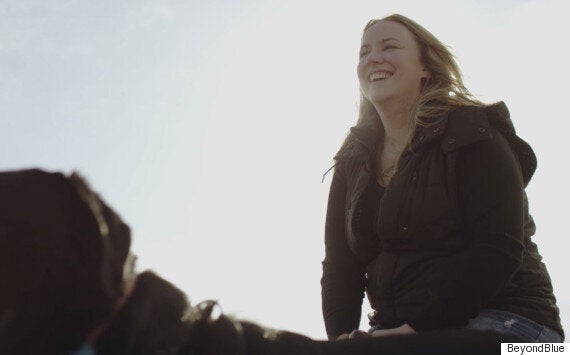 Horsnell said the program gave her the tools to combat anxiety head-on.
Harman said the pilot program, which has treated 2,500 people in two years, has removed significant barriers to treatment such as GP visits, rigorous mental health assessments, financial problems and stigma.
And it's working, which is why she is determined for NewAccess to be adopted long-term as the "first level of a national approach to mental health reform".
"What we're trying to do is take a business case to Government to say 'we believe this works, it's making people better, and here's how we can measure outcomes'," Harman said.
"A lot of the programs the Government funds currently cannot measure progress. We can prove that they're getting better and we can prove it with real data. We want to advocate for a national scale-up."
Harman said women are traditionally much better at asking for help because men are held back by tough, blokey, alpha-male stereotypes. As a result tradies, farmers and FIFO workers are among the most at-risk groups in the country for suicide.
But the BeyondBlue chief said one of the most pleasing outcomes of the program was the number of men who have sought referrals.
"We've been really encouraged because historically there are a whole range of reasons behind why men are less open to getting help," Harman told HuffPost Australia.
"They tend to hold traditional views of masculinity, so [mental illness] can make them feel weak."
If you need help in a crisis, call Lifeline on 13 11 14. For further information about depression contact beyondBlue on 1300224636 or talk to your GP, local health professional or someone you trust.