theinteriorsaddict.com
You might think crystals are reserved for those hippy friends who have dream catchers hanging in their bedrooms but a new wave of interior accessories are bringing gemstones to the mainstream. Sure, they look pretty, but let's explore their history.
"Crystals were used in Ancient Egypt as far back as 4500BC for adornment, for religious practices and medically. There is much archaeological evidence in many different locations around the world as well as observations of the lives of primitive people showing that healing with crystals is as old as mankind itself," said Robyn Stephen, certified intuitive energy and vibrational healer and owner of Heavenly Energies.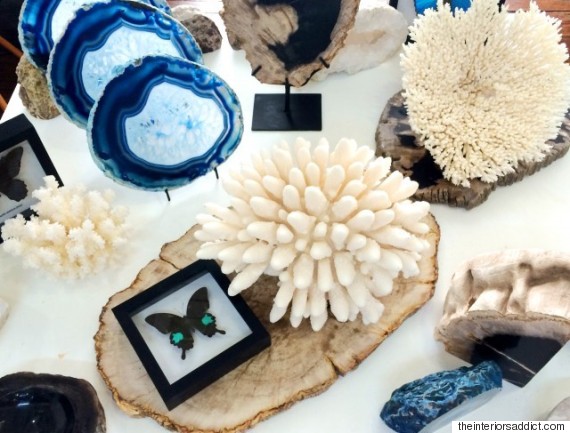 Image: theinteriorsaddict.com
"Crystals help us to clear and release old toxic emotions, creating balance and bringing more love into our lives, helping us to have more mental clarity, to get organised and focused, to clear mental clutter and to sleep peacefully. A lot of information could be considered anecdotal, however one author, Melody, who holds a Bachelor of Science degree and a Master's degree in Mathematics has recorded her own experiences as well as those of her clients using crystals for healing. She only includes this metaphysical information in her books when she has a minimum of three independently documented cases. Her series of Love is in the Earth books are international best-sellers," said Stephen.
Director of Embrace and Festival of Dream Rosie Shalhoub points out that crystals are used more than we think. "A lot of people don't know this but modern technology uses crystals in many products to magnify and transmit energy. They are used in computers, watches, ultrasound devices, laser technology and communication systems. The main stone they use is clear quartz as it has the ability to store, amplify, transform, focus and transfer energy."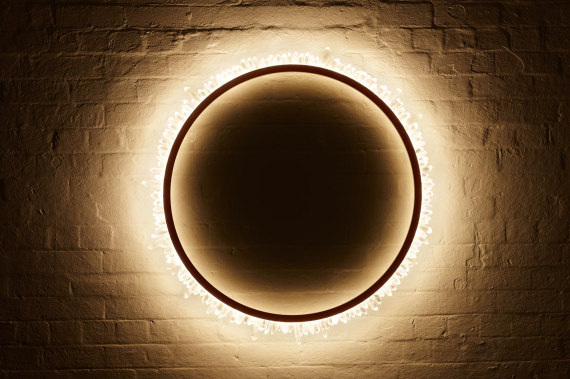 Melbourne-based Industrial Designer Christopher Boots uses crystals in his stunning light installations.
As owner of one of Australia's biggest crystal stores, Shalhoub has observed the best-sellers:
Clear Quartz. Known as the master healer and the energy amplifier.
Rose Quartz. The stone for love, compassion, self love and self healing.
Amethyst. The stone for peace, relaxation, serenity and protection.
Tigers Eye. The stone for balance, grounding and protection.
Black Tourmaline.The ultimate stone for protection.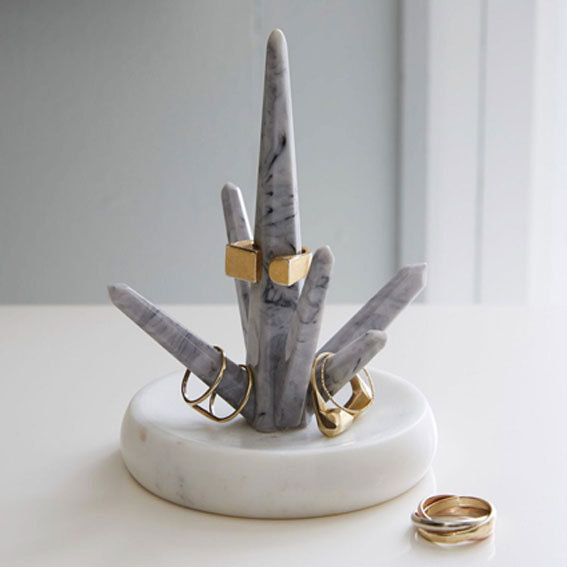 Eduardo Garza Crystal Ring Holder, $54, West Elm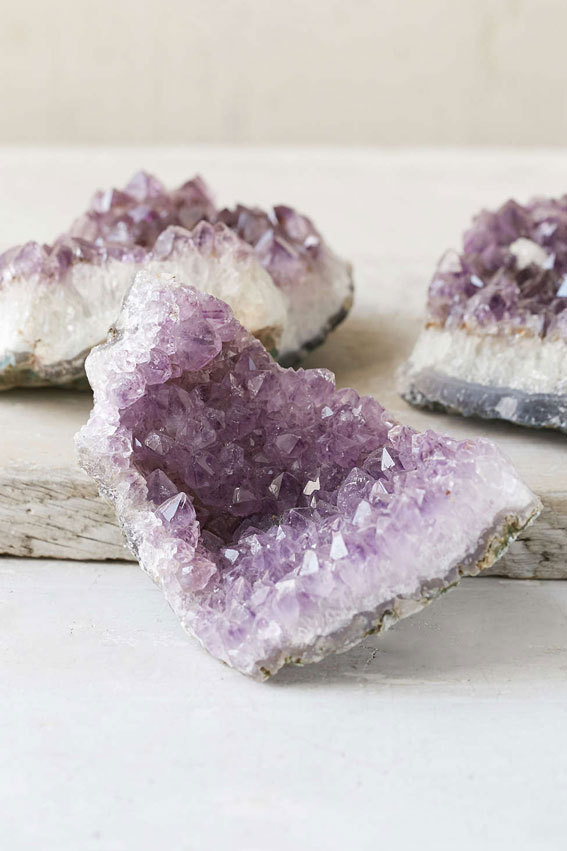 Large Amethyst Crystal, $32.52, Urban Outfitters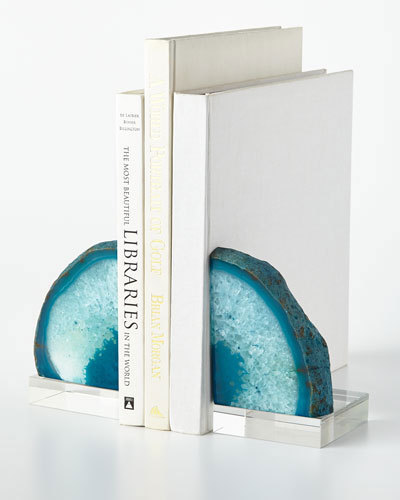 Regina-Andrew Design Teale Geode Bookends, $502.30, Neiman Marcus