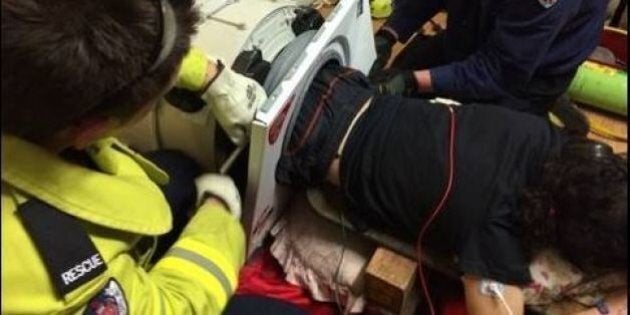 Mate, you've got to take your clothes off before you put them in the washing machine.
That's the advice we're hoping the Bankstown Fire and Rescue crew gave a man who had been trapped in a front loader washing machine for at least three hours in Sydney's south west.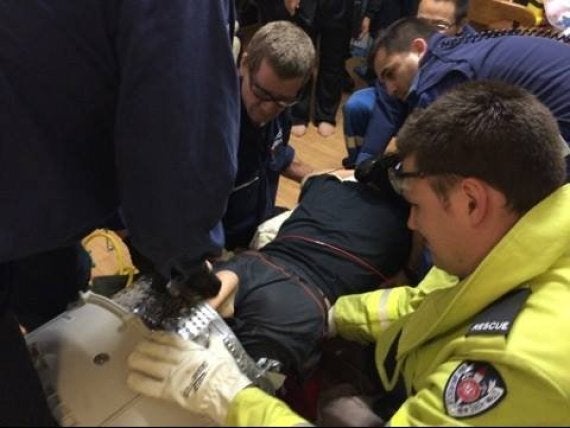 The machine was taken apart. Picture: Bankstown Fire and Rescue
The details came out in the wash when the platoon shared the rescue on their Facebook page -- including the fact they had to disassemble the washing machine.
It comes after a fault in 180 Samsung washing machines caused smoke, flames and in some instances, house fires.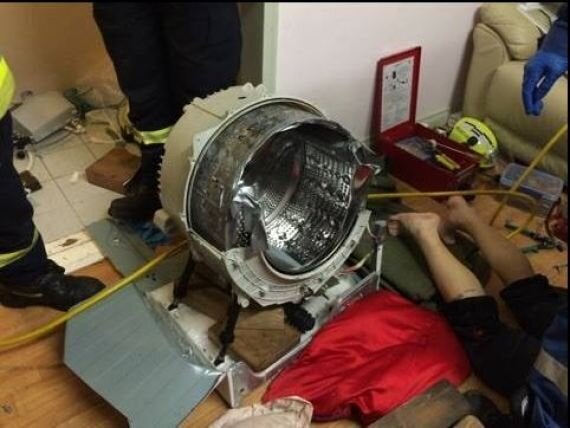 The dismantled washing machine, and the patient's freed legs. Picture: Bankstown Fire and Rescue
This rescue took just over an hour and the patient was transported to hospital as a precaution.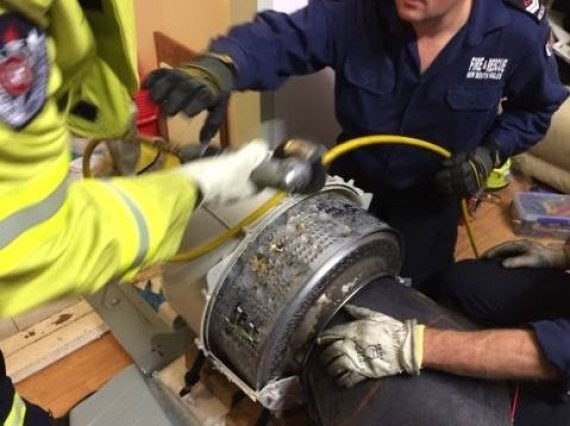 There's a person in there somewhere. Picture: Bankstown Fire and Rescue