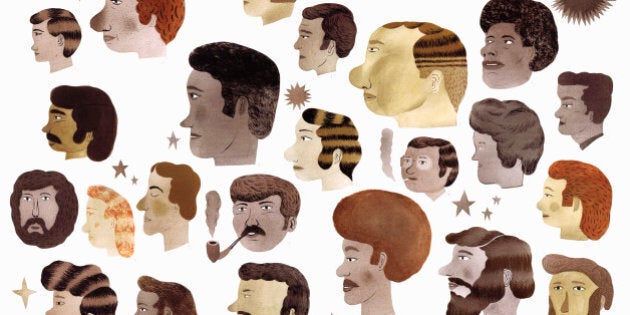 Celebrated on the third Friday each August, Men's Grooming Day was founded by the brand American Crew. While it may be more of a big deal in the U.S. (and was probably created as a money spinner), our Aussie blokes certainly don't shy away from a bit of pampering.
"We have definitely seen an increase in demand for male grooming products in recent years. In fact the men's fragrance and grooming (sector) is growing at a faster rate than total beauty," said David Jones General Manager of Beauty Sophie Kalofonos.
"The main categories men shop in are skincare and fragrance. Moisturiser is by far the most popular skincare product for men but we also see strong sales in eye creams and shaving products. Our product range is customer driven and we continue to expand our offering for men accordingly."
Nivea scientist Ken Lee has observed that some blokes might still need a little more education.
"Unlike their skincare-conscious female counterparts, Aussie men are only just beginning to understand the benefits of grooming techniques such as using moisturiser in their day-to-day routines," he said.
"With moisturising for example, while most men know it's something they should do, they're not really sure what the benefits are.
"This means that often men will tend to just swipe their girlfriend's, wife's or sister's moisturiser, which means they aren't getting the care that their skin actually needs."
So if guys are really getting into the grooming, why aren't we seeing swarms of them on the cosmetic floors?
"We've found there is a relatively strong contingent of male customers shopping in the beauty category online. In fact, men account for 15 percent of online beauty sales -- mainly in skincare and fragrance, and of course gifts," said Kalofonos.
:There is certainly a higher percentage of men shopping for beauty online than in-store; perhaps they feel more comfortable with the anonymity online allows."
We've narrowed down some top beauty buys for guys: