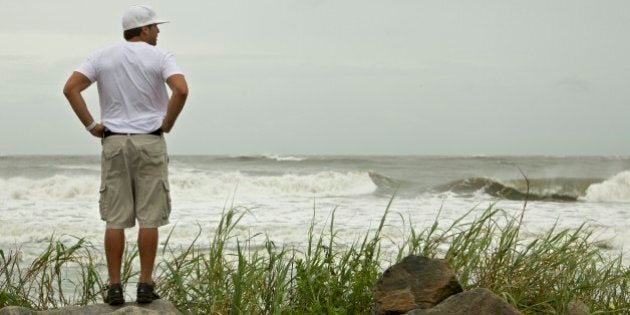 Surfers are steering clear of beaches on the mid-north coast of NSW after a shark mauled a bodyboarder on Saturday afternoon.
Port Macquarie Surf School owner Wayne Hudson told the Huffington Post the beaches were deserted this morning.
"It's stopped people going in today," Hudson said.
"There's a bit of a fear out there.
"Obviously there's been attacks five or six hours up the coast but this one's a bit too close to home."
A spokesperson from the Department of Primary Industries told the Huffington Post an expert had been sent to identify the shark species from the bite pattern, while a team was working with NSW Surf Life Saving and NSW Police to monitor the beaches.
Police said the 38-year-old bodyboarder was mauled at Lighthouse Beach, sustaining severe lacerations to his buttock and thigh.
The man was treated at the beach by paramedics and then flown to Port Macquarie Hospital in a serious but stable condition.
Hudson said he hadn't seen a shark so far this year despite being in the water almost everyday.
"But they could definitely be out there - you just can't tell," Hudson said.
"We get a lot of tourists come up and how they react, time will only tell."
Two people have died from shark attacks on Australian beaches this year, with a further 15 injured, sparking calls for culling programs to be implemented.
NSW Premier Mike Baird last week announced a $250,000 research program including tagging and tracking of sharks around Byron Bay.