You'll find them in decommissioned hospitals, derelict factories and a shaky old distilleries, often with a camera in hand.
Whether you call it urban exploration, UrbEx, or urban spelunking, the subculture delves behind high street to discover beauty and adventure in the less-travelled parts of the city.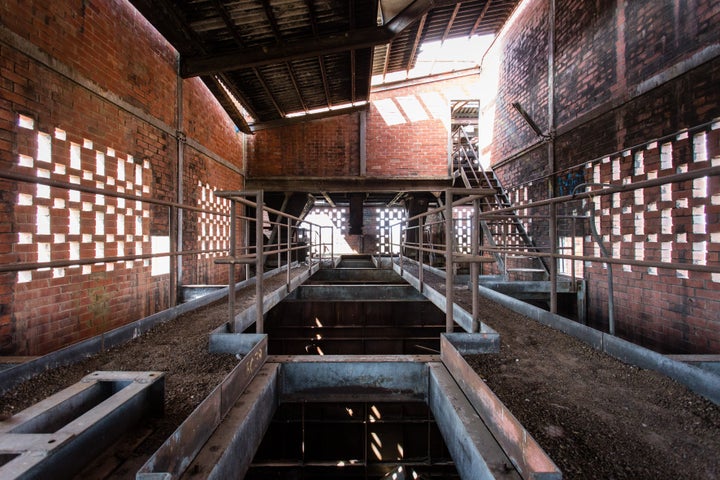 Frawley says rural areas are often home to some great sites that are relatively untrashed.
He said it was street art that originally lured him into the abandoned, rundown parts of the city.
He never sought to connect with the UrbEx subculture but kept finding himself in rusting factories, decommissioned hospitals and other out-of-the-way places.
"When I was a teen I was quite into street art and I loved photography," Frawley said.
"I was going (to abandoned buildings) to appreciate the art but I found myself looking at all the beautiful old machinery that had just been left to rust. One thing led to another and I started searching for other places and stumbling across more locations."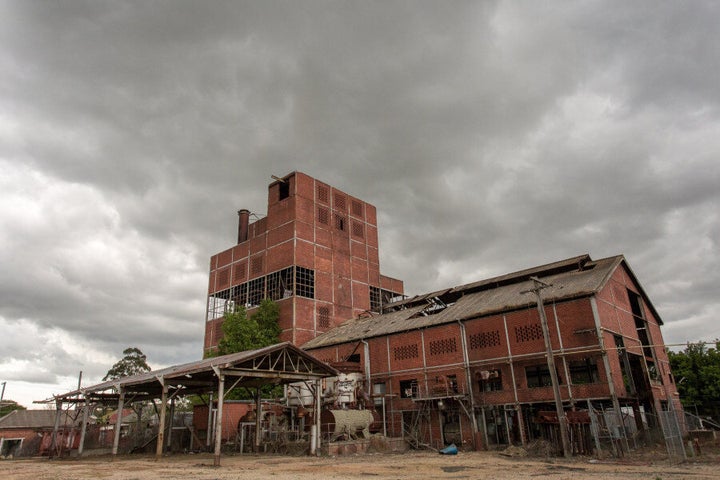 An abandoned factory in rural NSW.
These days, Frawley said there was a wealth of UrbEx information on forums and social media, but the attention also has its downsides.
"A lot of people out there are interested in it, trying to get involved in the whole subculture," Frawley says. "[Exposure online] does drive a lot of traffic to some sites and it can ruin them.
"People who are super passionate about it don't just throw locations and spots out to anyone because they love to keep these places preserved."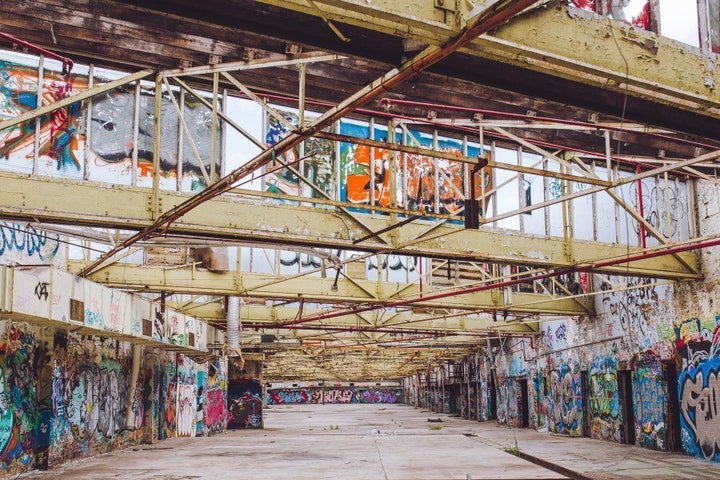 Frawley is drawn to the sites that look like street art galleries.
He said it took courage but also common sense to stay safe in abandoned places.
"Some places you shoot, you do walk into and you automatically get a sense of just really creepy and eerie. You sometimes almost freak yourself out because you start kind of thinking, what's happened here?
"There is an old hospital that's a little bit out of Sydney that's apparently one of the most haunted places in NSW and people have been caught breaking in doing séances, doing weird spiritual kind of ritual things.Things that shouldn't be done in an abandoned hospital."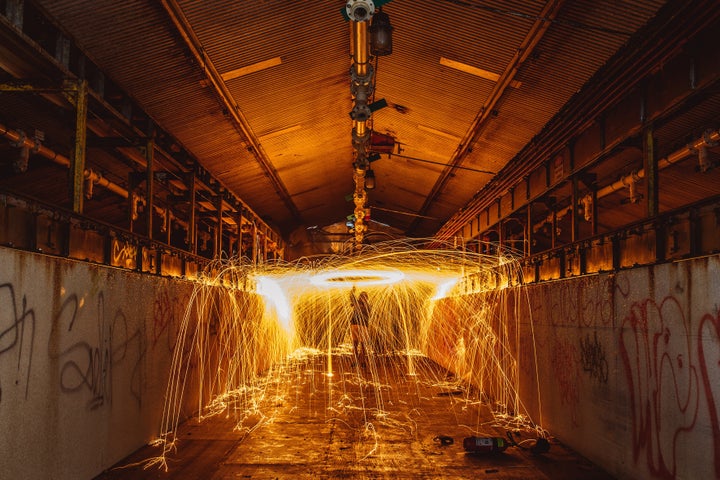 Frawley says 'wool spinning' is popular among UrbExers.
He said he always brought a friend along and avoided anything that looked unsafe.
"Structurally you've just got to be a bit sensible, if something looks a bit sketchy and like you're going to fall through don't walk on it, don't jump on it don't climb on it," he said.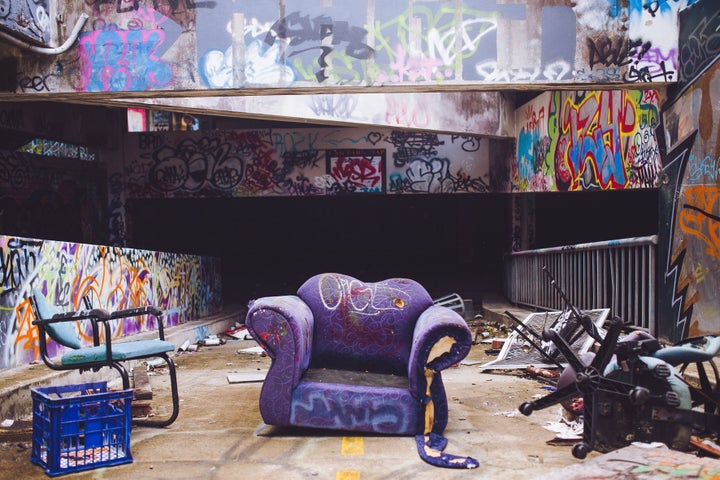 A colourful, abandoned car park.
NSW Police warned against entering derelict and abandoned buildings without permission due to safety concerns.
"Not only are you putting your own safety at risk, you will you be committing an offence of trespassing on private property and may face legal action," a crime prevention spokesman said.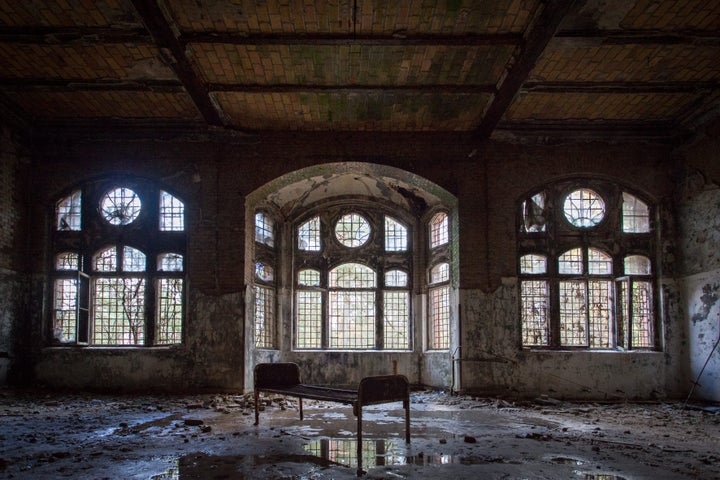 A former tuberculosis clinic is captured on Frawley's travels at Beelitz-Heilstätten.
"These buildings are abandoned for a reason and should not be treated as playgrounds. They may be run down, unstable and have hidden hazards that could cause injury or death."
Original video by Tom Compangoni.