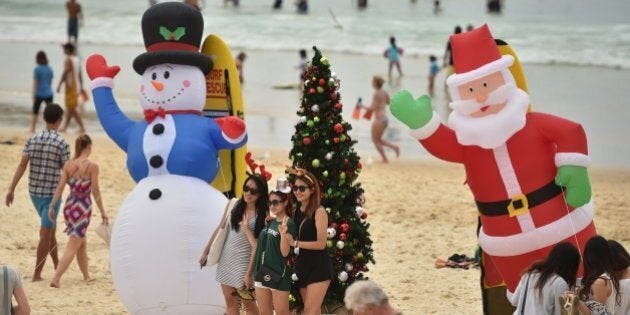 As Victoria recently gained a new public holiday to satisfy its footy fever, other states are languishing in the "get a paid day off for [insert reason]" stakes.
The appropriately-titled "Friday Before the AFL Grand Final" holiday will fall, surprisingly, on October 2, the Friday before the AFL Grand Final.
It is the second sport-centric holiday to be added to the Victorian calendar -- after Melbourne Cup day, on November 3 -- and brings Victoria's total number of public holidays to 14 in 2015. The entire country enjoys seven national holidays together -- New Year's Day, Australia Day, Good Friday, Easter Monday, Anzac Day, Christmas Day and Boxing Day -- but aside from those, which state or territory gets the best deal on government-sanctioned days off? Who gets the raw end of the deal?
Adding on the new AFL-related holiday, Victorians enjoy 14 public holidays this year. They celebrate Labour Day on March 9, seven months before their NSW counterparts do on October 5, and get four consecutive public holidays over the Easter weekend. Tacking on the grand final and Melbourne Cup holidays, Victorians get to celebrate more hours of freedom than anyone else.
Queenslanders also have a few unique holidays on the calendar to celebrate the state's agricultural show. Many regional areas of the state have an August 10 or 11 holiday locked in for the Royal Queensland Show, or Ekka, while the Brisbane area celebrates the same holiday on August 12. It's known as People's Day, and the Brisbane holiday is always on a Wednesday as that day is known as the traditional show day for the Brisbane region. Outside of the Ekka, many regional areas of the state have isolated holidays for their own local agricultural shows scattered through the year.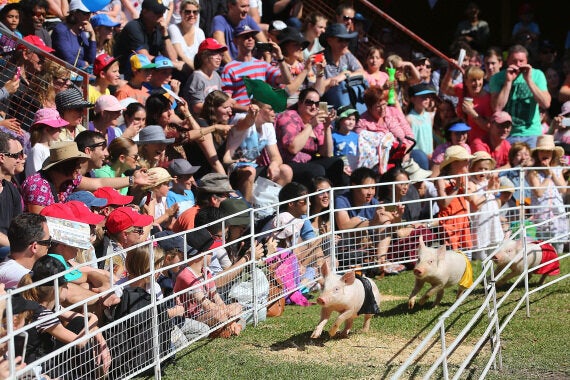 Thousands flock to the Ekka each year, to see attractions like racing pigs (Fairfax Media/Chris Hyde)
Tasmania's region-specific holidays must play havoc with planning. No fewer than ELEVEN regional holidays are observed through the year, including for agricultural shows in Burnie, Devonport and King Island; the Royal Hobart Regatta; and the Launceston Cup. Tassie also celebrates Labour Day, which they call Eight-Hour Day, alone on March 9; and while the state doesn't recognise Easter Saturday, some workers do get a special day off on Easter Tuesday. Most Tasmanians celebrate a total of 13 holidays in 2015.
Australian Capital Territory -- 13 days
The nation's capital has only two special days of its own. Besides New Year's Day, Christmas and the like, the ACT only takes Canberra Day (March 9) and Family and Community Day (September 28) for itself. State government employees also took the ANZAC Day replacement day holiday on April 27.
Western Australia -- 12 days
Western Australians have cause to feel lonely, with their holidays not aligning with the rest of the country. WA doesn't celebrate the Queen's Birthday on the same day as the rest of the country, meaning they are the only state at work on June 8 when the remainder of Australia is having a few drinks in honour of Queen Elizabeth (whose birthday is actually April 21, but that's a different story).
Those in the west do celebrate the Queen's Birthday alone though, on the equally inaccurate date of September 28; some regional areas even celebrate the day in August or July. WA also celebrates Labour Day alone, on March 2. They have only one state-specific holiday in Western Australia Day (June 1), and in 2015 they were also the only state to have a "replacement day" holiday on Monday April 27 for ANZAC Day, which fell on a Saturday.
New South Wales -- 12 days
NSW gets 12 public holidays in 2015; Easter Saturday, Easter Sunday, Queen's Birthday, Labour Day, Boxing Day, and an "additional day" for Boxing Day on Monday December 28 as Boxing Day proper falls on a Saturday (plus one more for certain bank staff, on Bank Holiday August 3). Sadly, there are no NSW-specific holidays, the closest being the Easter Sunday holiday the state shares with only Victoria. The four-day Easter long weekend makes up for things though.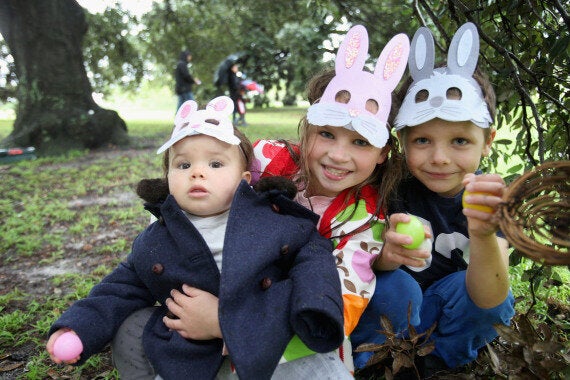 Lottie, Marnie and Jasper Champion at an Easter egg hunt in Centennial Park, Sydney (Fairfax Media/Fiona Morris)
Northern Territory -- 12 days
The Territorians celebrate a number of regional show dates, but don't get much more for their trouble. They celebrate May Day, or Labour Day, alone on May 4, and a number of Show Day holidays through June and July. The Territory also celebrates Picnic Day, their own special holiday on August 3. Those in NT don't get a holiday for their own Territory Day, however; a recent government campaign to make the day a holiday failed. It is the one day of the year where Territorians are legally allowed to buy fireworks -- so it's not all bad news.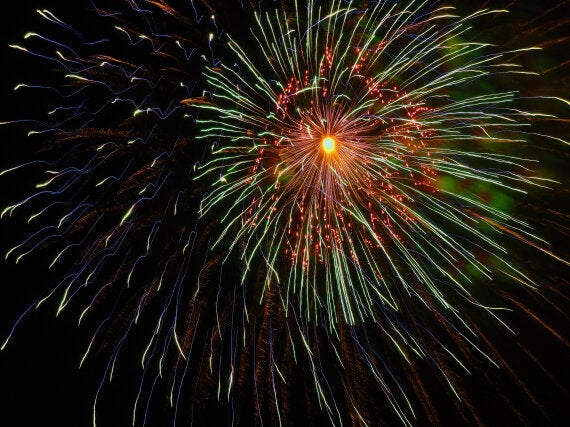 Territory Day, while not an official public holiday, is the one day of the year fireworks can be legally bought in the NT
South Australia -- 11 full days
A quirk in South Australia's public holiday calendar means residents technically get the fewest days off. But it's good news if you plan to take a holiday over Christmas and the New Year. The South Aussies take a day off on March 9 for Adelaide Cup Day, and another one for the Queen's Birthday (which they call Volunteer's Day) on June 8. It's a long time between holidays after that, with only Labour Day coming between June and Christmas Eve -- a public holiday unique to SA -- albeit only from 7pm to midnight. In fact, from Christmas Eve, SA takes four public holidays in eight days. It celebrates Christmas Eve, Christmas, then its own Proclamation Day on December 28. New Year's Eve is also a unique SA holiday, but again only from 7pm to 12pm. Unfortunately, the South Australians don't get Boxing Day off. Swings and roundabouts, really.
So there we are -- thanks to the new AFL holiday, it's the Victorians who have reason once more to gloat over the rest of the country. First the most liveable city in the world, now the most public holidays in Australia.