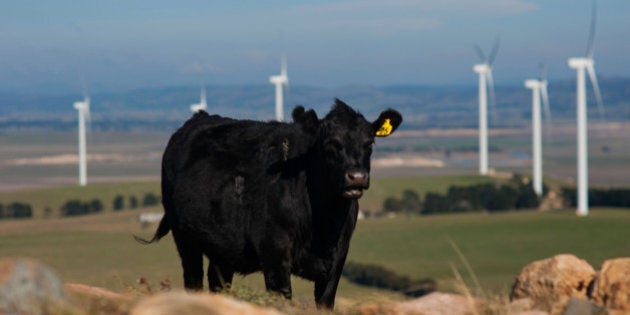 Canberra's 100 percent renewable energy goal may be a difficult act to follow for other capital cities.
Chief Minister Andrew Barr set the target for 100 per cent renewables for 2025, building on a 90 percent renewable energy target by 2020.
The ACT relies mainly on wind and solar, and its policy includes a 'reverse auction' initiative which sees energy producers submitting tenders in a secret auction to encourage them to submit their best offer from the outset.
Alicia Webb, policy manager at The Clean Energy Council told The Huffington Post Australia that the 100 percent target would be a lot more challenging for other Australian states and territories.
"The ACT is a bit unique in the fact that it's small and has no fossil fuel generators in the state,' she said. "Its power demand is also lower than other jurisdictions."
However, Barr told Fairfax that "Canberra can and should be a beacon for everyone who realises the world must act decisively now to stave off a future of catastrophic climate change."
In June, the ACT was recognised as having the second strongest climate policy in the world in a report by the Carbon Disclosure Project and the Climate Group.
Staying within 2 degrees of warming is seen as necessary to prevent catastrophic climate change.
"This is about seizing economic opportunity and recognising the enormous global market in renewables and wanting to attract some of that investment and some of that jobs growth to our city," he said.
This news will be welcomed by many Australians who have been critical of the federal government's carbon emission reduction target, which involved reducing emissions by 26-28 percent from 2005 levels.
ACT Opposition Leader Jeremy Hanson said he was concerned that power bills would go 'through the roof'.
"Although renewables are going to involve additional costs, people are prepared to pay a little extra in this transition between dirty sources of energy and a clean, renewable future," Webb told HuffPost Australia.