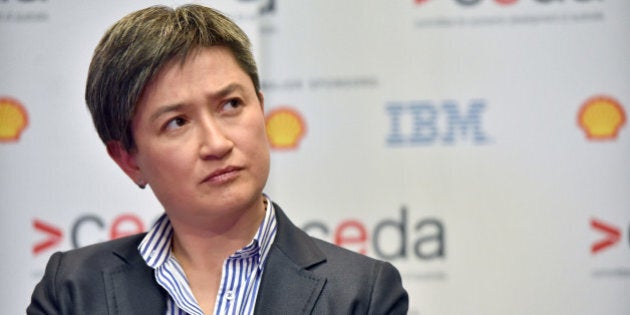 First she gave Treasurer Joe Hockey third degree Twitter burns, now Labor Senator Penny Wong has turned her social media stun-gun on Federal Finance Minister Mathias Cormann.
The latest round of Wong versus the world kicked off over Australia's free trade agreement with China, after Cormann appeared on this morning's Bolt Report.
On the program, he told host Andrew Bolt that new jobs would be offered to Australians before Chinese workers.
But on Twitter, Wong took issue, telling Cormann that he was wrong and needed to read his government's own agreement.
It didn't take long for Cormann to return fire, calling Wong a "Bill Shorten apologist" and the union campaign to block the agreement "racist."
Egged on by the Twitterverse, the pair continued to trade jabs, with Wong suggesting Cormann should stop his "rant."
It's not the first time in recent weeks that Wong has exchanged burns with a Liberal Party frontbencher. Earlier this month, ABC News captured an icy exchange between Wong and federal treasurer Joe Hockey after the Coalition chose to keep to the status quo on same-sex marriage.