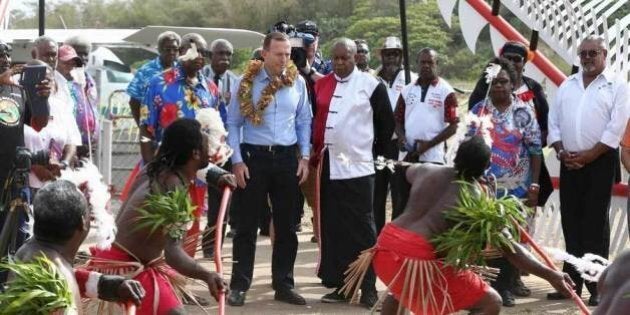 Prime Minister Tony Abbott has paid tribute to late land rights campaigner Eddie Koiki Mabo, laying a wreath at his grave site and describing him as a warrior who "had a go."
Abbott is first prime minister to visit the Mabo grave on the Torres Strait island of Mer and the first prime minister to visit the region in 18 years.
The local Meriam people performed a warrior dance for Tony Abbott, before he was led to the grave site by Mabo's daughter Gail.
"It's a very moving place to be," Abbott told reporters.
"This was a warrior, not simply a strong man physically, but a strong man culturally and spiritually, who decided that he would take on the legal establishment, "he said.
"He would take on the previously settled view of Australian law, and good on him for having a go."
Mabo was the successful principal plaintiff in the landmark 1992 High Court ruling which recognised traditional land rights for Australian Indigenous people.
He died before the ruling was handed down.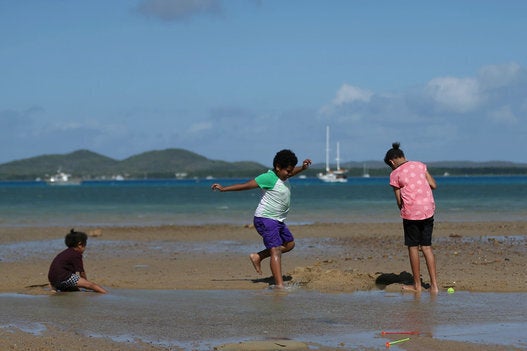 While praising Mabo, the Prime Minister also backed Australia's legal system.
"Ultimately good on our system for being able to accommodate Eddie Mabo and the other plaintiffs' cry for justice."
Abbott is on an annual trip to a remote Indigenous community and is expected to sleep in a tent as spends the next few days in far north Queensland.