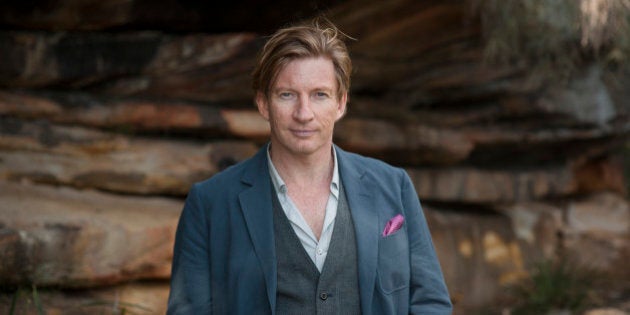 By his own admission, David Wenham is not ordinarily the kind of guy who would agree to take part in a documentary show like SBS's 'Who Do You Think You Are?'.
"It was not something I would normally jump at the chance to be involved in," Wenham told The Huffington Post Australia. "But I am the last of seven children and none of us knew about our family history beyond our parents. It seemed like the only opportunity to find out was if I said yes. So I took one for the team -- took one for the family -- so everyone would have a definitive answer."
Another catalyst came in the form of his daughter, who – somewhat serendipitously – had to complete a family tree as part of her school homework just days before SBS approached Wenham.
As he states at the start of the episode, "My ten year old daughter...came to me and said 'oh, dad, we've got a school project… you'll have to help me with the family tree', and I said 'well, darling I'd love to but it's going to be a very small tree, in fact, it's going to be a shrub.'"
Wenham's family history is a mysterious one. His father was adopted at a young age by the Wenhams and little was known about his life before then -- including the identity of his biological parents. Wenham recalls his father trying to piece together some of the information in the years leading up to his death, but the search proved fruitless. Or so Wenham thought.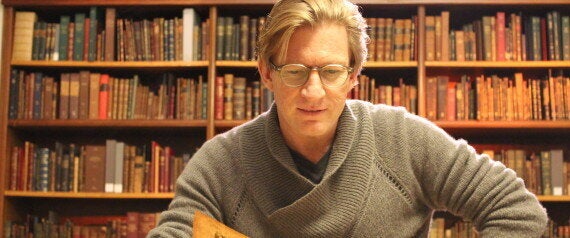 Wenham trawls through archives.
"We're talking about different generations from a different time. People really did keep their skeletons in the closet," Wenham said. "It does provoke me to think what it was like for my father... To have known so much about his birth parents –- so much –- and for whatever reason, feeling compelled not to tell his kids."
Some of the 'skeletons' include an affair, a divorce, an unofficial adoption and a war hero who came home a changed man.
Wenham describes the experience as "fascinating, essentially… Obviously surprising," though he notes he did "feel a little bit like I was going through somebody's drawer."
"I was driven by curiosity. I was trying to put myself in my father's shoes and think of why he kept his past completely secret. Obviously he had his reasons."
With the exception of his grandfather's involvement in WWI, Wenham's family history plays out entirely in Sydney – mostly within walking distance of where Wenham lives now.
"I was looking forward to going to South America or Europe or Asia, but everything was within only a couple of kilometres," Wenham said.
"I didn't get the free trip overseas. In one breath it was a little bit disappointing. All the locations in the show I could walk to, and the furthest location that is on air is Glebe.
"Richard Roxburgh got to go to Jamaica. I got to go to Glebe."
"Not that I'm complaining."
Wenham's episode of 'Who Do You Think You Are' will air on Tuesday, 25 August at 7.30pm on SBS.