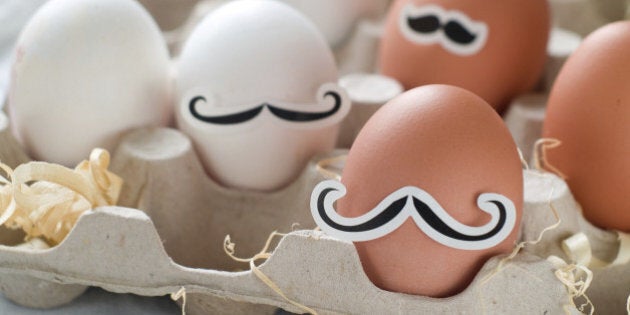 It's Sunday night and you are about to whip up a cracking kimchi pho when you realise you're all out of the hero ingredient. The shops are closed, dinner is ruined, and the only thing left to do is to cry into your own beard and write some poetry on your vintage typewriter.
Not so, according to Lyndi Polivnick, aka The Nude Nutritionist who says there are plenty of healthy (and often more easily accessible) ingredients that can stand in and save the day.
"Spinach or silverbeet have similar textures and tend to be less bitter than kale. Whilst they may not have quite the same amount of nutrients, they come close. And the milder taste means you're likely to eat your greens more often," Polivnick said.
For acai lovers, Polivnick recommends using frozen raspberries and blueberries with a teaspoon of cacao/cocoa powder to get that same dark, chocolatey taste. If you don't have cacao, carob powder or a very dark chocolate (70 percent plus) will do the trick.
If goji berries are what you're after, Polivnick said, "Goji berries have a slightly bitter and sour taste. Substitute with dried cranberries, cherries (dried or fresh) or currants to get a similar flavour and texture."
While avocado admittedly isn't a "hipster" ingredient, we've all been in that bind where the local supermarket's offerings are as hard as cricket balls.
"If it's the smooth and creamy texture you're after, substituting avocado with almond butter can work for some recipes," Polivnick said. "Nut butter will also give you a good dose of healthy fats useful for shiny skin, hair and good brain health, amongst other things."
And while nut butter may not be the type of ingredient you're likely to have on hand, at least you can keep it in your fridge without worrying it will turn into a smooshy mess like an untended avo.
According to Polivnick: "Sauerkraut is generally easier to find than kimchi and by swapping in sauerkraut, you'll still benefit from the probiotics found in fermented vegetables, which can help create a healthier balance of good bacteria in your gut."
Apple cider vinegar can be traded in for the more accessible white wine variety, and quinoa (pronounced kin-wah for the uninitiated) can be swapped for another natural whole grain such as freekeh, brown rice, farro or amaranth. (In terms of what you might actually have in your cupboard, we're thinking brown rice might be the winner here.)
Greek yoghurt is a bit of a hero when it comes to standing in for other ingredients, acting as a substitute for both coconut yoghurt and kefir.
Honey comes in handy when you're all out of agave syrup, and as for fresh turmeric… check out our flip card challenge below to find out.