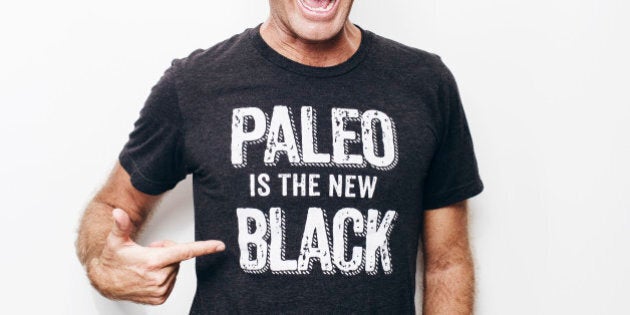 Dietary experts are accusing Seven's 'Sunday Night' program of blatantly advertising My Kitchen Rules host Pete Evans and his controversial 'Paleo diet'.
Presenter Mike Willesee said he lost 5kg during 10 weeks of his 'Paleo Challenge,' adopting the celebrity chef's recommendations for a Paleolithic-era-inspired diet that excludes all grains, dairy, refined sugar, salt, processed oils, alcohol, and coffee.
Dietitians Association of Australia (DAA) member Matt O'Neill voiced his scepticism on the program about claims that Paleo was the best method for Willesee's health improvements, which also included a six percent decrease in bad cholesterol, and 60 percent increase in good cholesterol.
"The biggest thing is that it cuts out things that I'd want you to keep in your diet," O'Neill said.
"You can feel these same way with dairy, with grains, certainly with legumes and beans, but maybe just eating less [sugar.]"
O'Neill and the DAA believed Evans didn't face adequate scrutiny in the two-part Sunday Night story to prove the merits of Paleo.
Willesee questioned if the DAA is biased due to sponsors including Nestlé and Kellogg's, which O'Neill acknowledged.
"I agree that's a problem and I think that should change most definitely," O'Neill said.