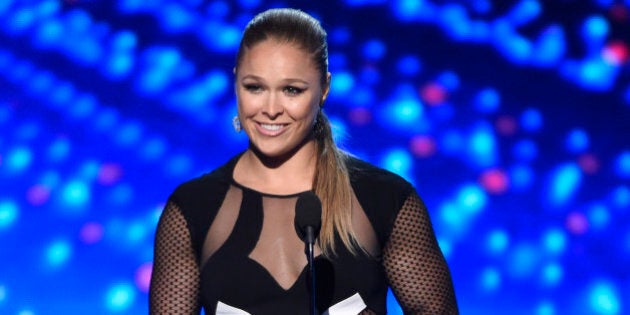 The city of Melbourne will open its arms and welcome UFC royalty In November, with megastar Ronda Rousey scheduled for a blockbuster fight at Etihad Stadium.
In a massive coup for Australian sport, the undefeated bantamweight champion will take on Holly Holm at the Docklands stadium on November 14.
Rousey, 28, will be looking to win a fight within the first round for the 12th time, a move that has become her signature style.
The Californian star, who has made the jump to the big screen with roles in films such as The Expendables 3 and Entourage, will headline UFC 193 -- an event featuring Australian heavyweight Mark Hunt fighting Antonio `Bigfoot' Silva on the undercard.
The MGM Grand Garden Arena in Las Vegas was the original venue for Rousey and Holm's bout on January 2, but UFC president Dana White announced the rescheduling on ESPN's SportsCenter in New York.
Social media has lit up with positive reactions to the news.