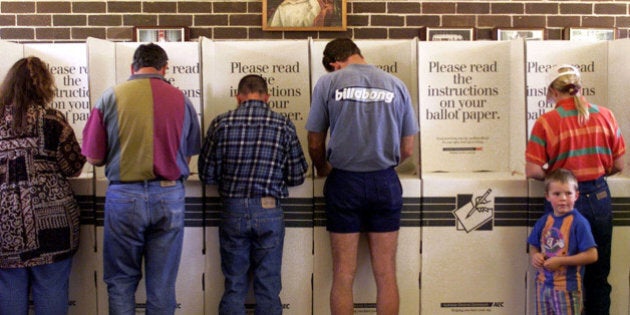 It's the sleepy electorate in Western Australia that's not a safe seat anymore. According to nervous Coalition MPs, it may prove to be the final test of Tony Abbott's leadership.
This waterside corridor south of Perth has been thrust into the national consciousness ahead of next month's by-election, brought about by the death of Liberal Don Randall.
And although many residents care more about the weather and fishing than they do federal politics, it has become a genuine bellwether seat.
Simmo's Ice Creamery Mandurah by @skett13.
Amid these high stakes, local and real estate principal Jules Di Prinzio of Mandurah said residents weren't too fussed about their new bellwether status.
"I'm not hearing much noise at all," Di Prinzio said.
"I think there's an attitude that politicians are not going to change anything in the Canning region so people don't really care.
"People move here for the relaxing lifestyle. There are lots of waterways and rivers but it's still close enough to Perth."
At the Peel Alehouse in Halls Head, venue manager Bruce Hampton said locals had more important things to talk about politics.
"Usually, it's the weather, and whether they should go fishing or not," Hampson said.
Motocross in Waroona by @Hardkau.
Over in the fruit-growing region of Kelmscott, resident Peter Billan said residents wanted to be represented by someone they respected.
"I knew Don quite well and he was a tremendous man - a real 24-hour-a-day man who supported the Kelmscott Show and all the local organisations.
"What we want, is not necessarily another Lib, but another personality like him."
The by-election is on September 19.