Getty Images/Ian Walton
Australian high jumper Brandon Starc has leaped into the final of the world athletics championships in Beijing, but is still inspiring his fair share of confusion among Game of Thrones fans.
Starc qualified for Sunday night's final with a leap of 2.31 metres, a personal best for the 21-year-old from Sydney.
Here's a picture of Starc leaping from a great height.
Wait, no, sorry, our mistake! That's Brandon STARK, the youngest son of the Stark family from Game of Thrones. What a silly mistake to make! THIS is Brandon Starc, the high jumper.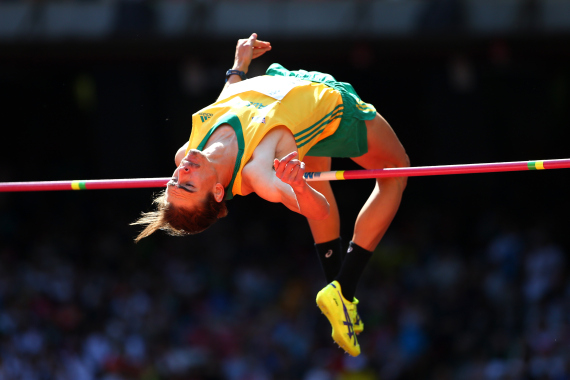 Starc competing in Beijing (Getty Images/Ian Walton)
That's the one. Starc's jump makes him the first Australian man to make the high jump final at a world championships since Tim Forsyth in 1997. Here's an earlier jump Starc made, clearing 2.26m.
YOU BEAUTY! @Brandonstarc93 clears 2.26m on 3rd crack to keep World Champs Final hopes alive! @spikesmaghttps://t.co/gwQavKN3LN

— Mossy & Robbo (@MossyandRobbo) August 28, 2015
Starc's 2.31m jump puts him second on the all-time list for Australian high jumpers. The one man who jumped higher? Again, Forsyth.
Starc is actually a little like his famous almost-namesake. For instance, just like Brandon Stark has more famous older brothers in Jon Snow and Robb Stark, so too does Brandon Starc. He's the younger brother of cricketer Mitchell Starc.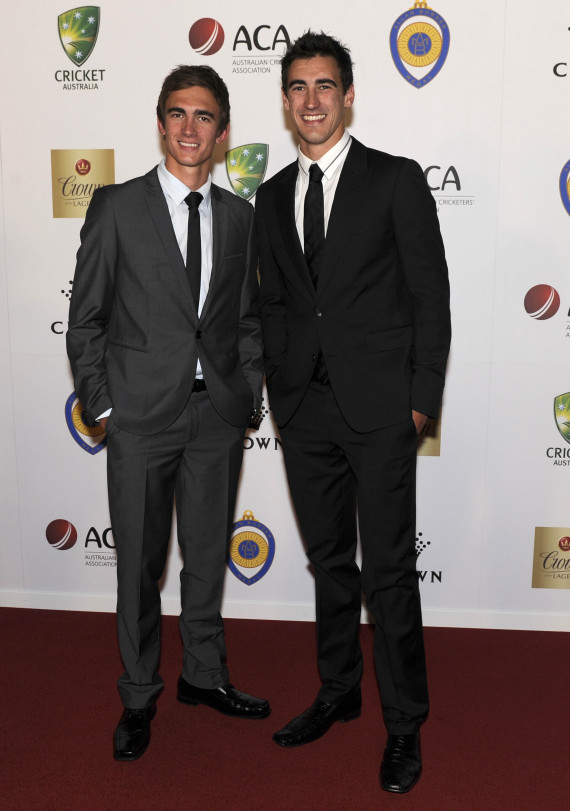 Brandon (left) and Mitchell Starc, at the 2013 Allan Border Medal (Fairfax Media/Mal Fairclough)
The similarities haven't gone unnoticed online, either.
I'm watching the men's high jump and theres an australian athlete called Brandon Starc. WINTER IS COMING.

— ✨ Louise ✨ (@L_ou_ise) August 28, 2015
A HUGE congratulations to Brandon Starc for an incredible high jump, WE DIDN'T EVEN THINK YOU COULD WALK :) pic.twitter.com/a14EvvbXem

— John Johnsonson (@JohnJohnsonson) August 28, 2015
Lord Starc of Winterfell #GameOfThrones@Brandonstarc93@iaaforg @ @AthsAustpic.twitter.com/iqdRC49oke

— Jake Stein (@steinydec) August 28, 2015
Starc will compete in the high jump final on Sunday (Australian time).