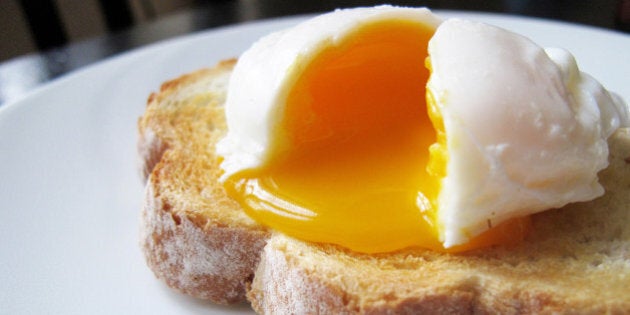 Ever attempted to poach an egg only to end up with yolky white water? Take comfort -- You're not alone. Thankfully the guys from Three Blue Ducks (which coincidentally just won the Gourmet Traveller award for Regional Restaurant Of The Year) know the struggle, too.
"You might think it's amusing to see this recipe, but you'd be surprised how many chefs struggle to poach an egg. It's not hard; it's just a matter of patience, correct water temperature and lovely fresh eggs. With a little practice, you'll be creating the most perfect teardrop-shaped poached eggs with beautiful runny yolks."
100 ml white vinegar
fresh eggs
salt flakes and freshly ground pepper
Boil 5 litres of water in a large saucepan, the narrower and taller the better. This is what creates the perfect shape: as the egg descends to the bottom, it cooks on the way down, hardening the outer proteins and making the teardrop shape.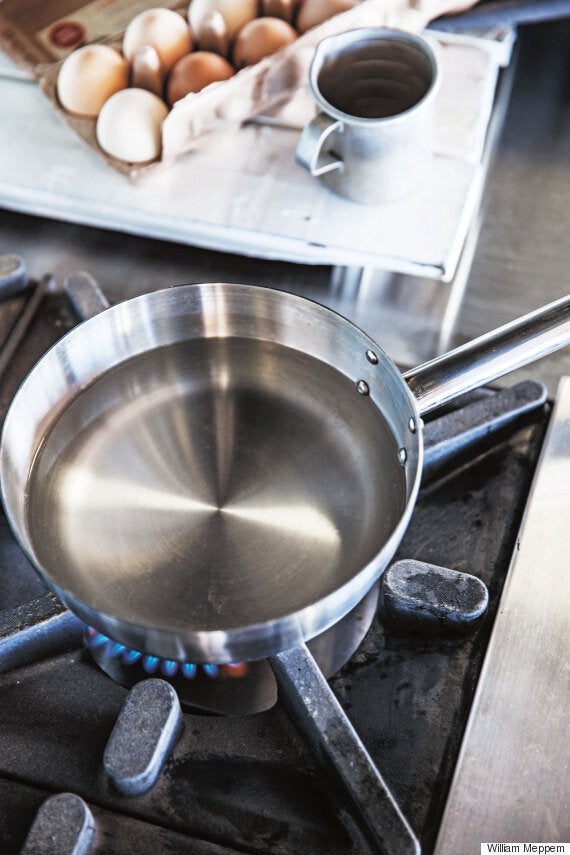 Add the vinegar and turn the heat down so the water is no longer boiling but still rippling a little. If you put the eggs in while the water is boiling, the rage of the boil will destroy them. Stir the water in a circular motion to form a whirlpool.
Carefully break open an egg and place it gently just shy of the centre of the pan – this will give the egg a bit of a spin on the way down and slow its journey, guaranteeing enough strength in the outer layer of white to support its weight once it reaches the bottom.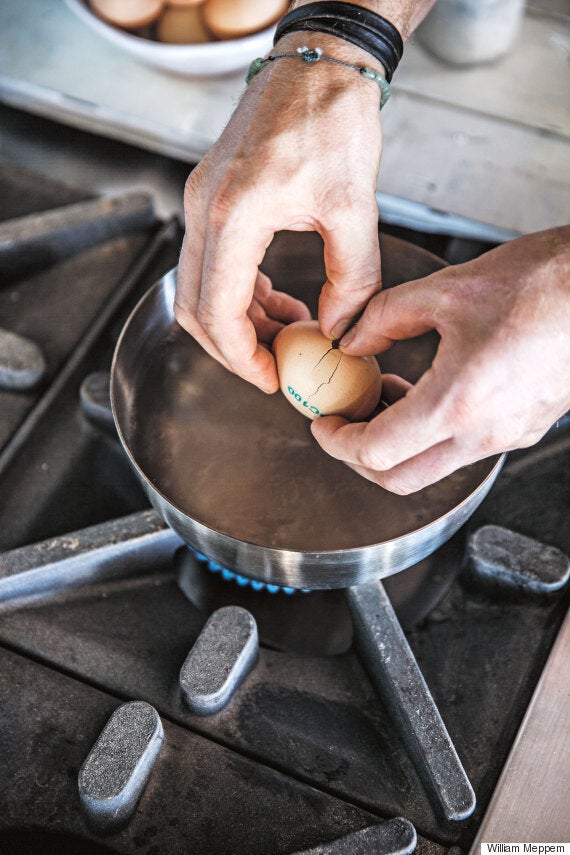 Once the egg starts to lift from the bottom of the pan (this will take about 1½–2 minutes), bring it to the surface with a slotted spoon. Check with soft hands to see if it is cooked to your liking – some people like their eggs runnier than others. If it's too soft, place it back in the water for another minute or so.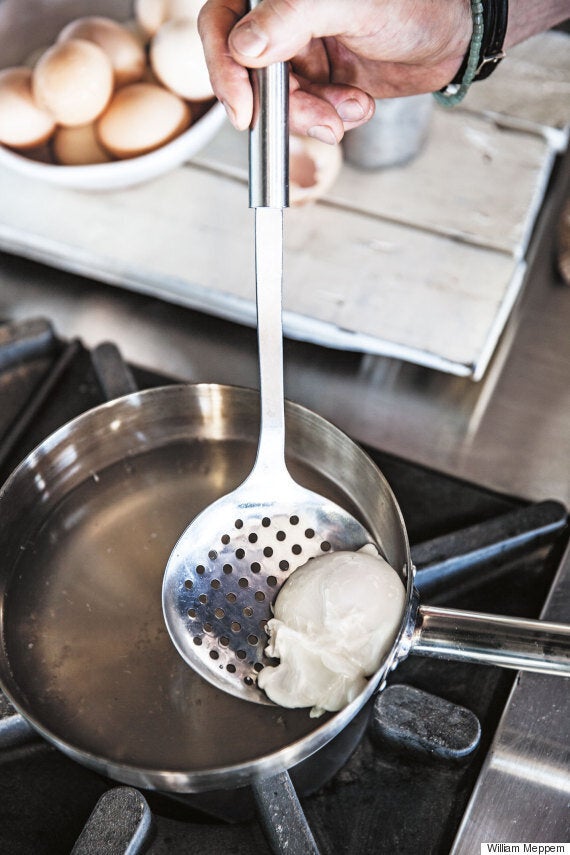 When you're happy with the way your egg is cooked, drain on some paper towel, season heavily and serve immediately.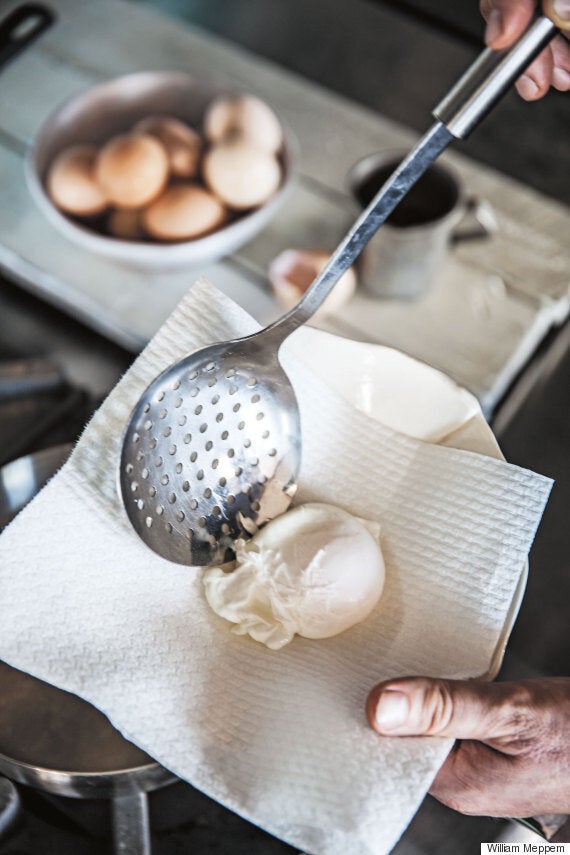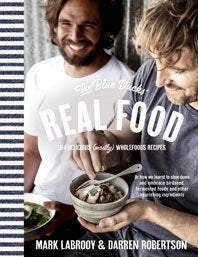 Recipe from The Blue Ducks' Real Food by Mark LaBrooy and Darren Robertson, RRP $39.99. panmacmillan.com.au