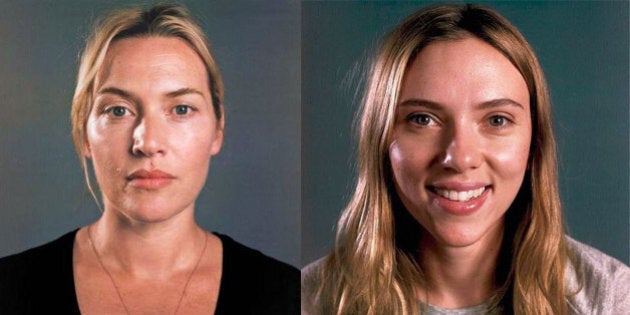 Two of Hollywood's most bankable stars have taken to social media to speak candidly about body image.
Both Kate Winslet and Scarlett Johansson posted "no makeup" selfies on Facebook to crusade against the unrealistic expectations placed on women by the very industry they work in -- while asking fans to join them in embracing their imperfections.
Winslet, 39, said, "I know I am chubby,I have big feet, and have bad hair days."
"When I grew up and even now sometimes, I hardly hear any positive reinforcement about body image from any female. I mostly hear negatives."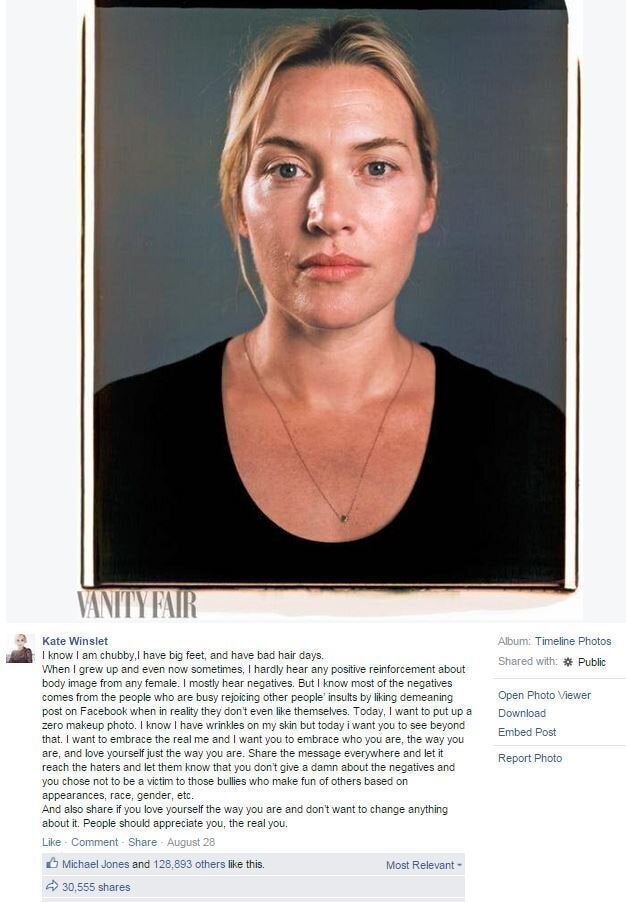 The mother of three continued: "Today, I want to put up a zero makeup photo. I know I have wrinkles on my skin but today I want you to see beyond that. I want to embrace the real me and I want you to embrace who you are, the way you are, and love yourself just the way you are."
Johansson, 30, followed suit with a similar post expressing her concern over the flawed sense of beauty young girls have thanks to the heavy use of Photoshop and video editing that takes place in Hollywood.
"I have seen young girls follow celebrities and try to be one of them... They try to attain perfection, have the perfect body, perfect skin tone," she said.
"They aren't fully aware of the fact that behind the looks there are a lot of designers, make up artists, and photoshop/video editing."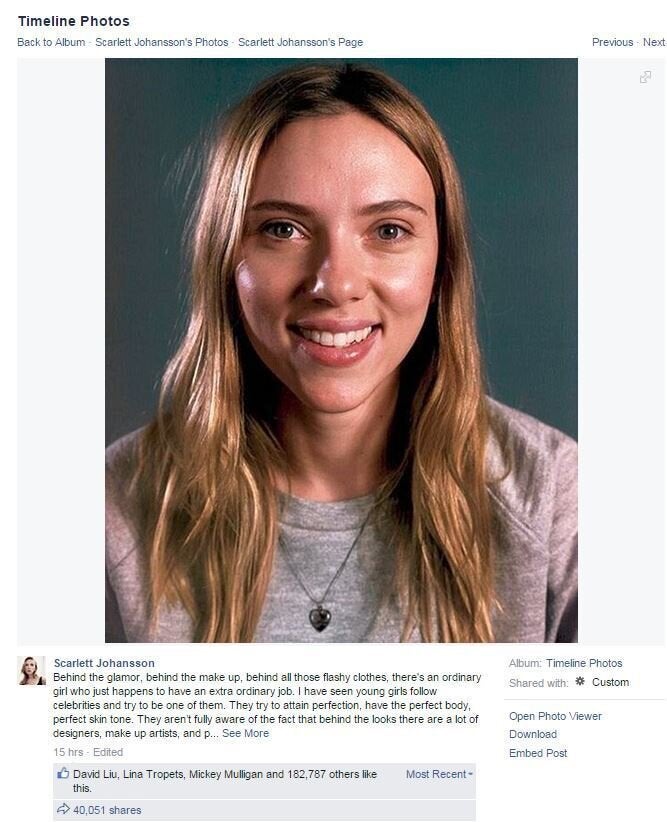 Johansson, who gave birth to her first child, Rose, in September 2014 asked fans to "love the real you… The way you are so that even if you are without makeup, you can look into the mirror and with a big smile embrace your imperfections".
This isn't the first time we've seen celebrities speak up around issues of body image or post sans makeup selfies.
Tyra Banks, 41, is no stranger to keeping it real.
While Aussie model, Robyn Lawley, 26, posed makeup and tan-free for her swimwear label.
Megan Gale, 40, posted this selfie mashup.
Along with The Voice Australia judge Jessie J, 27.
Miranda Kerr, 32, is all about loving who you are, too.
And Erin Gleeve (nee McNaught) with her son, Van.