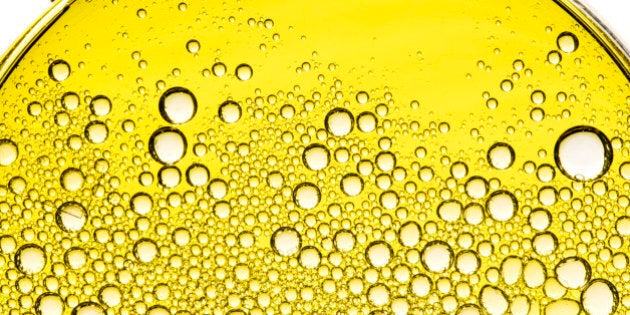 For decades we've listened to advertisements that promise certain moisturiser and foundation formulas are oil free -- causing us to make the assumption that oil is bad.
Now, we are hearing that oils are great for skin -- and can even be the solution to acne and problem skin.
Confused? We don't blame you.
"So many people get scared of using an oil, especially if they have oily skin. The answer is in fact that you can regulate your oil production much better with an oil," says Vanessa Megan, founder of the skincare brand by her namesake.
"The sebaceous glands in our skin are there to protect us from drying out. Breakouts occur when you have excess production of sebum which can clog the pores and encourage breakouts," she said.
"This can easily happen by over cleansing your face, stripping good oils away and creating an imbalance, encouraging your sebaceous glands to keep producing sebum -- the same goes for over washing your hair -- you will notice it will get oilier the more you wash!"
"By using a facial oil you are balancing out the sebum production in your skin with plant oils and fatty acids that your skin cannot produce itself, therefore keeping the sebum production at a balanced level," said Samson.
Worried using oils will make you break out?
"Just like any new relationship, you need some time to get to know one another. You may notice when you start using a facial oil, cleanser or oil product that your skin needs some time to get used to it. Your skin may feel a little oilier at first and you could also notice a couple of blemishes turn up to your door step. This is all a part of introducing something new to your skin," said Samson.
More than just moisturisers, oil also makes an excellent cleanser.
"Cleansing oils are great for removing the day's impurities. If you have oil on your skin -- and dirt or makeup for that matter- the cleansing oil will mix with them and stick together, so when you wipe it away all aspects will be removed together, leaving your skin hydrated," said Megan.
"When you over-cleanse your face you strip away the naturally occurring oils which creates an imbalance. By using an oil packed with healing properties to cleanse your face and unclog your pores, you are optimising maximum hydration and eliminating the problem of overproduction which leads to breakouts," said Samson.
Popular oils used in hair, skin and body products include jojoba, rosehip, grapeseed, argan, coconut, chia and tea tree.
"Coconut oil contains fatty acids and works as an anti-inflammatory repair treatment for your skin, lips and hair. Rosehip is full of vitamin C which is great for evening out skin tone, and jojoba oil is extremely similar to the oils our own body produces which makes it great for balancing the sebum production in our skin."
"While rosehip will brighten and restore skin tone, jojoba oil is extremely hydrating and great for unclogging pores," said Samson.
Ex supermodel Josie Maran recently launched her range -- which is a line of skincare and makeup products that all boast Argan oil as a base -- into Australia.
"I chose to use argan oil because I discovered it on a modelling trip. I met a beautiful French woman who was in her 70s, though she looked like she was 40, and she was the one who introduced me to it. Argan oil is said to have extremely high anti aging properties, and is 100 percent pure," said Maran.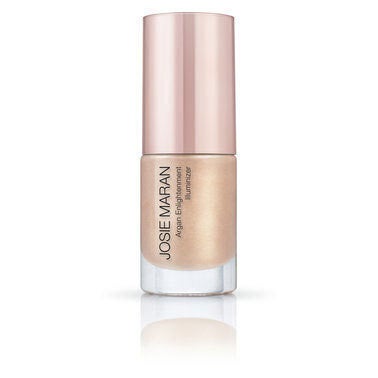 Browse and shop our top oil picks: