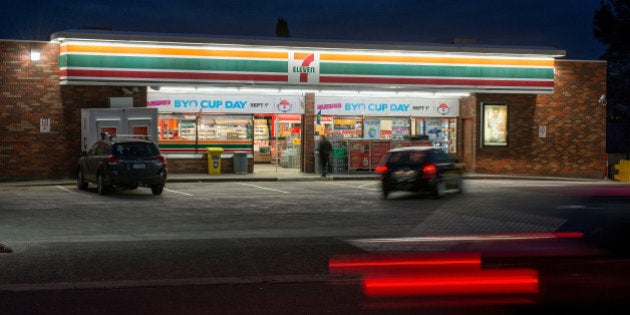 Australians may have found last night's 7-Eleven rip-off revelations hard to swallow but the pull of cheap slurpees this morning is proving irresistible.
A joint investigation by Four Corners and Fairfax Media showed staff were allegedly being underpaid by half the $24.50 hourly award rate. The report suggested foreign workers were threatened with deportation and franchisees were accused of tax evasion.
The company responded by announcing an "independent review'' of wages and offered to buy out franchisees while the Fair Work Ombudsman has announced one Melbourne store owner admitted deliberately short-changing its staff by tens of thousands of dollars.
Enter BYO Cup Day -- when 7-Eleven stores let customers fill a cup of their choosing with frozen drinks for a standard price.
Call it a brain freeze, but it seems a lot of Australians are all too happy to forget the week's allegations with a spoonful or 20 of sugar.
A few lone Tweets, however, are subverting the message.