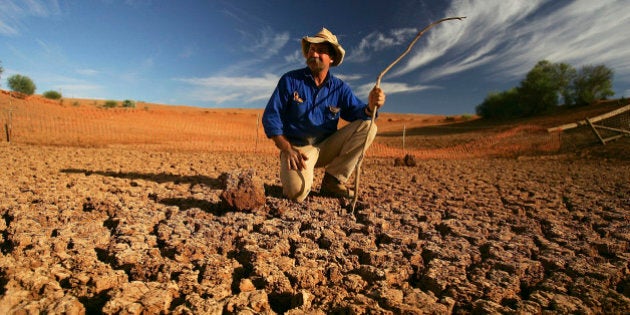 CANBERRA -- The scourge of Australia farmers, the El Niño weather system, appears to be back with a vengeance.
The World Meteorological Organisation says a "mature and strong" El Niño is now present in the tropical Pacific Ocean and it is developing into the most severe event for 18 years, possibly 65 years.
El Niño events are marked by warmer than average ocean temperatures and usually mean lower rainfall in the east of Australia.
This El Niño started earlier than expected and came off the back of the hottest year on record, 2014.
Sea temperatures in the region are already substantially above average.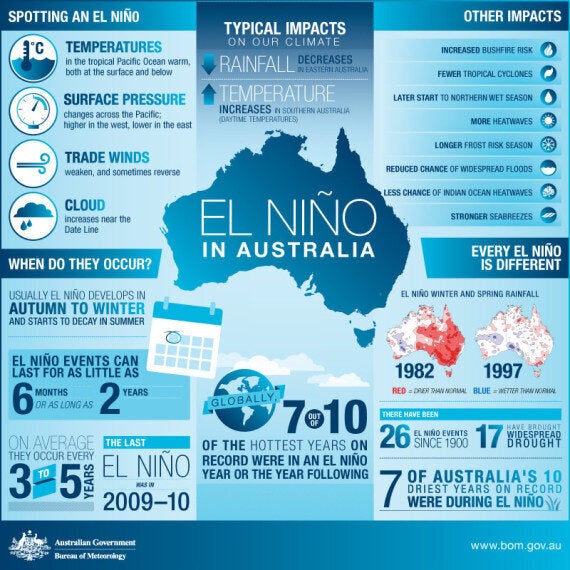 Source: Bureau of Meteorology
The WMO says surface water temperatures in the east-central tropical Pacific Ocean are likely to exceed 2 degrees Celsius above average when the El Niño peaks sometime during October 2015 to January 2016.
The Australia Bureau of Meteorology said the current El Niño event is already the strongest since 1997-1998 and is potentially among the four strongest events since 1950.
The El Niño/Southern Oscillation is one of the main drivers of the climate system.
It contributes to extreme events like droughts and flooding in different parts of the world. Globally, it has a warming influence on average temperatures.