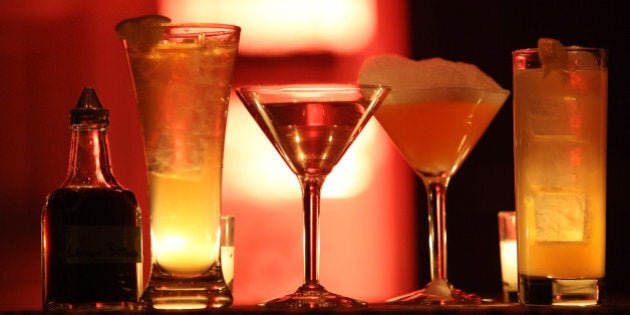 A Brisbane "cloud bar" that will allow patrons to absorb gin and tonics directly through their lungs and eyeballs probably isn't the smartest move, a health expert has warned.
The bar, reportedly the first of its kind in the southern hemisphere is part of the Brisbane Festival and will see patrons enter a chamber where the vapor from a gin and tonic is pumped directly into the air and absorbed through the eyeballs and lungs.
One 40-minute session is equivalent to a large drink, organisers have said.
Bar owners claim it cuts calories and hangovers, but not everyone is convinced.
Professor Jake Najman, Director of the Drug and Alcohol Research Centre at the University of Queensland, says it doesn't sound like a good idea.
"What you're doing is inhaling and rapidly absorbing a toxic chemical that is carcinogenic," he told the ABC.
"I'm not sure that's a smart thing to be doing at any stage of your life."
The bar will only be open as part of the hour-long Fear and Delight show, which runs from September 5 to 25.
Event organisers have said its safe and staff will be positioned outside the bar to ensure people did not spend too long inside.