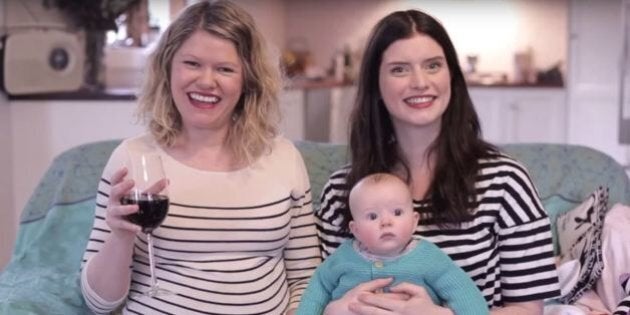 You guys. Great news. Everyone's favourite Kates are planning to return to the kitchen -- after they get a few life-changing milestones out of the way, that is.
Kate McCartney and Kate McLennan's hilarious web series The Katering Show launched in February this year, to great success (their Thermomix episode currently has over 1,735,600 views).
The show follows the culinary adventures of McLennan, an upbeat food enthusiast, and her less-excitable, food intolerant friend McCartney.
To their fans delight, the Kates have confirmed they will be returning for a second series -- they just have to wait for McLennan to get her bun out of the oven first. (McCartney was actually pregnant during the filming of the first series, and has since welcomed daughter Millie).
Watch their update below.