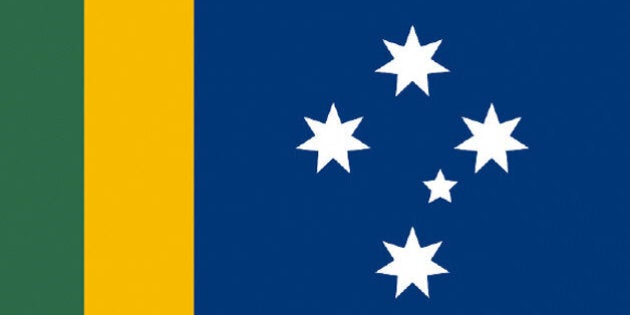 Our neighbours across the ditch, New Zealand, are preparing to vote on a new national flag. Potential alternatives have been whittled down to a shortlist of four, with two NZ referendums on the horizon -- the first to choose the people's favourite of the four, then another one to decide whether that winner will actually replace the current flag.
A big reason for New Zealand's flag changing is the fact their banner is often mistaken for the Australian flag; but why should the flag-changing stop with the Kiwis? Over the years, many Australians have called for a change in our national flag and with a republic debate set to rear again, the push to have a new flag sans the Union Jack will be vocal.
Australia's current flag is iconic and recognised worldwide, but it is far from the only banner proposed for us Down Under. Ausflag is arguably the most prominent organisation pushing for a flag change, with the group aiming to "secure the popular support of the Australian people for the adoption of an Australian flag, anthem, and colours."
Let's take a look back at some of the more interesting Aussie flags floated as alternatives over the years, courtesy of Flags Australia and Ausflag.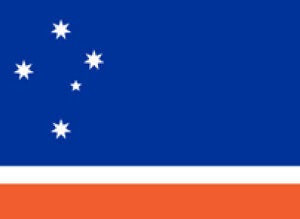 This design was created in 1986 by Wayne Stokes 1986. The design won the Ausflag 88 flag competition.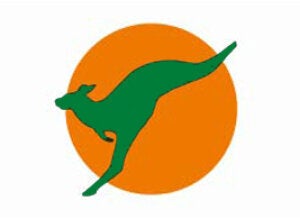 Also part of the Ausflag 88 competition, this design was created by Lunn-Dyer and Associates in 1987.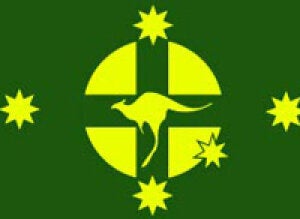 Believe it or not, Australian music legend John Williamson is an avid flag designer in his spare time. He created this design in 1983. No, really. He called it the "Fair Dinkum Flag." No, really.
"Since 1982, I have designed alternative national flags to display on stage to my audiences and have always invited constructive criticism," he wrote on his website. It's even an issue he has put into song.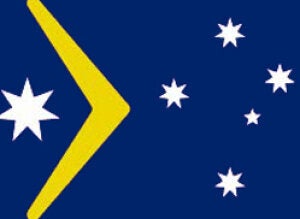 This design, by a man named Ralph Kelly in 1982, was a finalist in a Daily Telegraph flag design competition.
This design, from 1993, won an Ausflag national flag competition that year.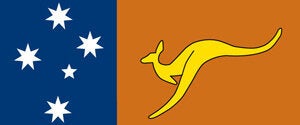 ANOTHER John Williamson special. The guy is indefatigable in his love for flags.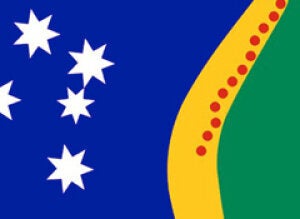 This design is promoted by an organisation called FlagOz. Designed in 2004, this is the design pushed by the group as an alternative to the current Australian flag.