Supplied/SBS
British food sensation, celebrity chef and probably one of the hottest foodies on the planet right now, Rachel Khoo spoke to The Huffington Post about the spots in Melbourne you simply cannot miss.
For an unpretentious, hearty feed…
77-79 Nicholson Street, Brunswick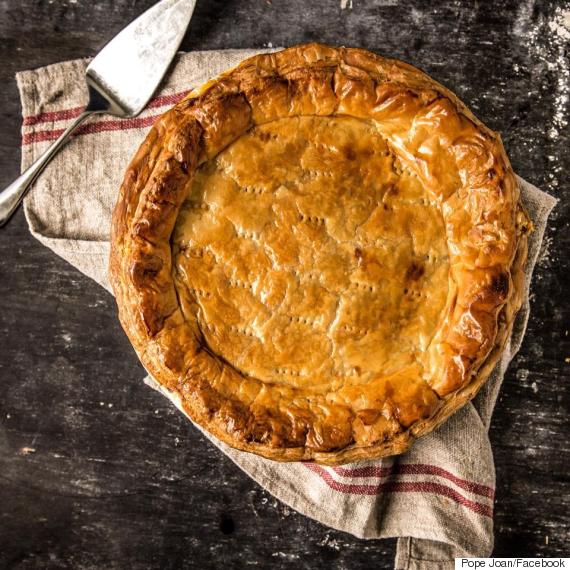 "Head chef, Matt Wilkinson is all about getting the community involved -- so there's a real neighbourhood feel with people from all walks of life and all ages pulling up a seat.
"When I was there last, some old ladies were dropping off homegrown figs for a dish he was preparing and they gladly accepted a complimentary feed in return! Expect seasonal, delicious food all day. It's open for brekkie, lunch and dinner."
Leading up to Grand Final Day, Wilkinson and his team are paying homage to footy season and the humble meat pie -- with their Game Pie every Monday to Friday evening, topped with puff-pastry and sides of cauliflower cheese, new potatoes, mushy peas and salad.
For brunch…
264 Victoria Street, Richmond
"It sounds silly -- but I'm a big fan of pho for breakfast and Richmond's Victoria Street is your one-stop shop for the perfect bowl. Having lived in Paris for some time, I've become accustomed to great Vietnamese -- so my standards are quite high! Order the beef pho. It is, truly, medicine for the soul."
For a finger-licking hangover cure…
Belle's Hot Chicken and Natural Wine Bar
150 Gertrude street, Melbourne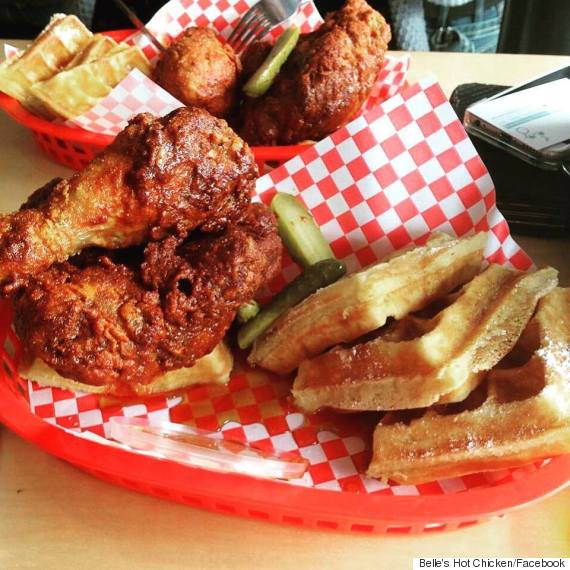 "This was right near the studio where we were filming, so there were many a fried chicken trips! You can eat in -- and be delighted by the great wine selection -- or take-away (the Southern-style chicken even comes in a bucket, no less). The sides are equally as impressive -- think deep fried oysters; pickles and coleslaw while the dipping sauces range from ranch, blue cheese and 'Mississippi Comeback'."
For jaffles and cocktails, with a twist…
141 Greeves St (near Smith St), Fitzroy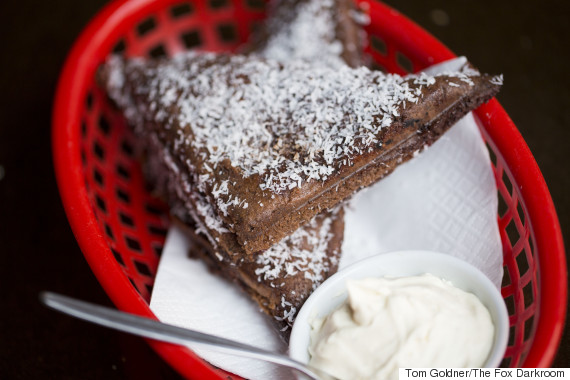 "The guys at Bad Frankie's offer cocktails and jaffles, but not your regular kind. Specialising in all-Australian liquor, it's likely you won't recognise most of the spirits on offer so don't expect a response if you order a Bombay gin. The best part though? They match their cocktails to different types of jaffles -- chiefly, the chocolate lamington one. You wouldn't think it would go down all that well, but it works."
For a cracking view and cider…
85 McAdams Lane, Bellarine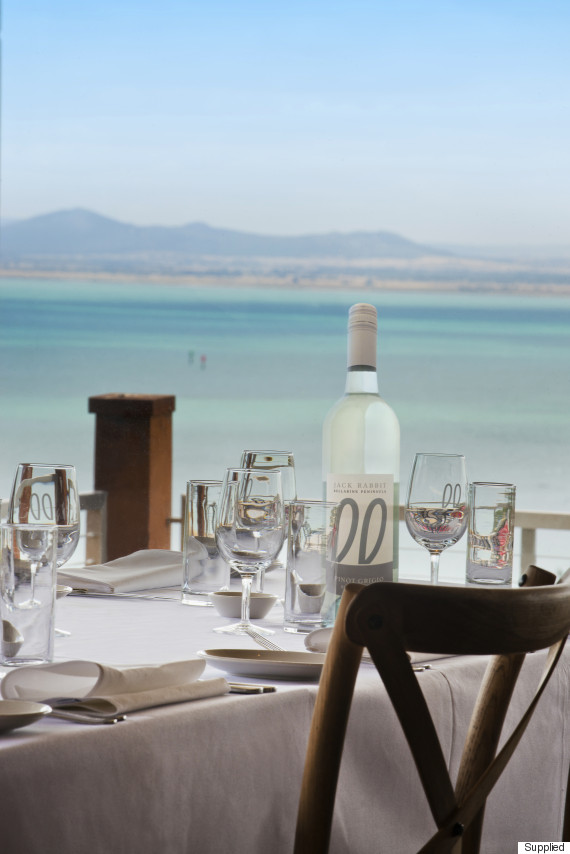 "While I didn't eat here, I can testify that the view is beautiful. And the cider is just how I like it -- not too sweet! I prefer the French style of cider which is a bit drier, and they've got heaps of different types on tap but their own brand, Flying Brick is not to be missed."
Catch Rachel Khoo's Kitchen Notebook Melbourne on SBS, Thursdays 8pm.