The image of Syrian toddler Aylan Kurdi's lifeless body washed up on a Turkish beach last week shocked the world and brought the humanitarian toll Europe's migrant crisis into harrowing focus.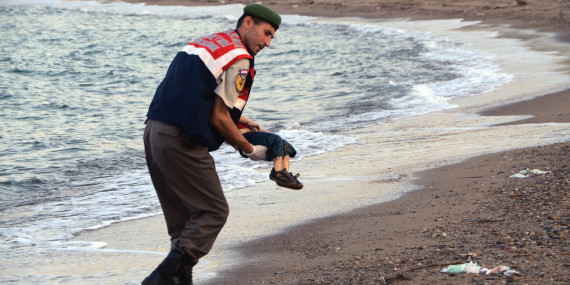 This image of dead Syrian toddler Aylan Kurdi shocked the world. (Associated Press)
On Monday night, Australians paid their respects.
Thousands of people gathered at candlelight vigils in parks across the country.
About 10,000 were thought to have attended the #LightTheDark event in Sydney's Hyde Park.
Organisers reckon there's 10,000 people here at Sydney's #LightTheDark. Amazing pic.twitter.com/DLES93zOpf

— Josh Butler (@JoshButler) September 7, 2015
Beautiful tribute to Aylan Kurdi placed at Sydney #LightTheDark rally pic.twitter.com/Dw9REEpr4Z

— Josh Butler (@JoshButler) September 7, 2015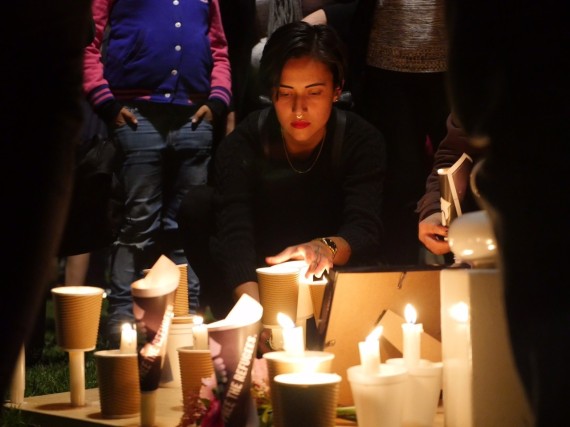 Thousands pay tribute to Aylan Kurdi in Sydney's Hyde Park. (Fairfax)
There were similar scenes in other Australian cities.
Melbourne's Treasury Gardens attracted thousands.
Thousands gather in Melbourne's Treasury Gardens for Light The Dark vigil for asylum seekers pic.twitter.com/bVzjHYIqrE

— امنة (@amnah313) September 7, 2015
Darwin and Adelaide also held vigils.
#LightTheDark vigil begins at Nightcliff Jetty, Darwin. pic.twitter.com/PKnDN0gjID

— Helen Davidson (@heldavidson) September 7, 2015
Thank you #Adelaide for standing up for compassion and saying #welcomerefugees #LightTheDark pic.twitter.com/uiizayEBEG

— Sarah Hanson-Young (@sarahinthesen8) September 7, 2015
As Europe faces the worst refugee crisis since World War II, much of the debate in Australia has focussed around what the Government can do to help.
Labor on Monday called for an extra intake of 10,000 refugees, while on Saturday NSW Premier Mike Baird said "stopping the boats can't be where this ends" in an emotional Facebook post prompted by the horrifying picture of three-year-old Kurdi.