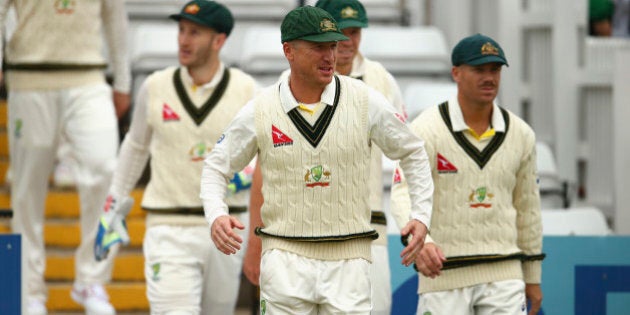 It was a surprise to no one.
Tributes from coach and captain coming immediately for the 37 year old who joins former team mates Clarke, Rogers, Watson and Harris as the next in the line of retirees leaving the change-room and handing over the gloves.
This English summer tour has resulted in an outcome no one saw coming in terms of the state of Australian cricket, but it could be argued this changing of the guard has been overdue and the English tour was one series too many.
Haddin has had interruptions to his career in recent years, needing to put family first with reported ongoing health concerns for his daughter.
Haddin says he has no regrets in putting his family first, as anyone would.