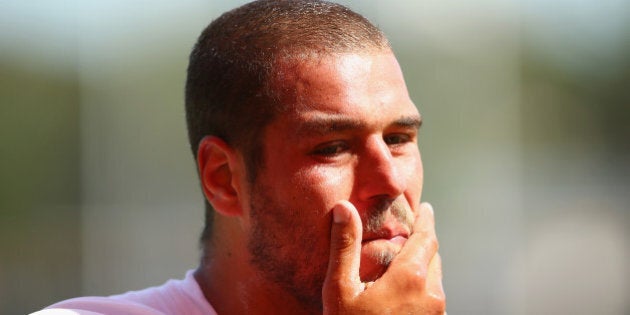 Lance 'Buddy' Franklin is the latest in a growing list of AFL footballers to put his hand up and say he has a mental health problem.
The sporting public revere elite athletes of all sorts, but particularly footballers, as warrior-like and therefore indestructible.
But as these moments in time remind us, these athletes are human: they are someone's son; someone's brother and someone's husband.
Reasons are sought -- can it be the weight of expectation? Is it a consequence of his ongoing and reportedly debilitating back injury? Anything to explain the story that has unfolded; and, of course, there is bewilderment on the surface as to how a young man with money, looks, career success -- all the trimmings of supposed 'happiness' -- can be in this position.
The underlying fact is, mental health issues are illnesses and can affect anyone in any walk of life despite their circumstance.
Wayne Schwass, former AFL champion with North Melbourne and the Sydney Swans, battled depression throughout his fifteen-year career in an era when it was not discussed. He now works in the area of mental health.
Schwass was the first prominent member of the football community to go public about the battle he'd fought -- but only did so after his career had ended. Since then, there have been an increasing number of cases where footballers -- former and current -- have stepped out of the shadows to admit the ongoing battles they have faced.
Last year, concerns arose when Mitch Clark broke down in tears after his team had won a game and was consoled by Geelong coach Chris Scott as he left the field. Simon Hogan , Mark Eustice and Leigh Adams , have all discussed the impact the illness has on footballers at the highest level.
A significant sign of how personal this issue has been for Franklin is that his team mates were completely unaware of his struggle until the announcement this week.
At this time of year when excitement builds for gladiatorial battles of the best teams of the season, the Lance Franklin story is a timely reminder of the bigger picture that is life.
If you need help in a crisis, call Lifeline on 13 11 14. For further information about depression contact beyondblue on 1300224636 or talk to your GP, local health professional or someone you trust.