Legendary Australian band Crowded House is leading a global movement to raise funds for refugees, backed by Benedict Cumberbatch, Yoko Ono and more.
The band's co-frontman Neil Finn re-released 1999 song Help is Coming last Thursday with all proceeds going to charity Save The Children, inspired by tragic images of three-year-old Syrian refugee Alan Kurdi.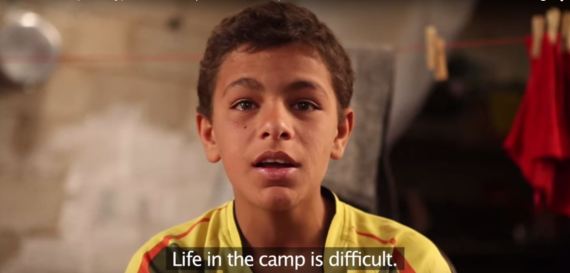 A child tells his story. Picture: Youtube / Neil Finn
The song is accompanied by a short film directed by Mat Whitecross that tells the story of child refugees in their own words, with an introduction by Benedict Cumberbatch.
In the film, Cumberbatch says: "As people watching this tragedy unfold from the safety of our homes with our safe children, we want to say that we see you, we hear you and help is coming."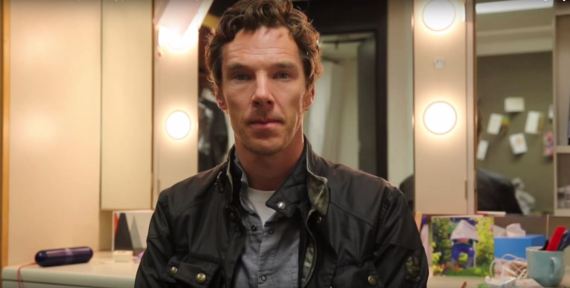 Benedict Cumberbatch introduces Mat Whitecross' short film. Picture: Youtube / Neil Finn
Cumberbatch also quotes the start of a poem by Kenyan-born Somali Warsan Shire.
No one leaves home unless




home is the mouth of a shark




you only run for the border




when you see the whole city running as well.
The movement has gone global, with celebrities like Yoko Ono, Radiohead frontman Thom York and more lending their support while the video has been viewed more than 100,000 times.
Watch the video https://t.co/7bwYxdS7Y0

Buy the single http://t.co/z0uSqgywfI

— Yoko Ono (@yokoono) September 12, 2015
"you only run for the border when you see your whole city running as well ..." #helpiscoming

— Thom Yorke (@thomyorke) September 12, 2015
Music writer Pete Paphides was the brainchild of the project and told The Guardian how the movement came about, saying he and his wife were watching footage of the refugee crisis in Europe and listening to the song and thought: "How weird that a song recorded 20 years ago should fit so perfectly".
The song can be downloaded on iTunes or purchased as a limited-edition 7" single, with a previously unreleased b-side and artwork by Crowded House bass player Nick Seymour.