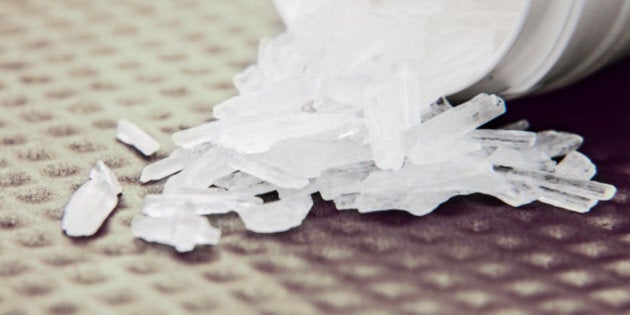 Marketing expert Lauren Fried has called out the Federal Government's 'Ice Destroys Lives' campaign, claiming it is a "public relations exercise" that "misses the mark".
Ms Fried, founder and managing director of Pulse Marketing, recently appeared on the ABC's Gruen -- a TV program which critiques advertising, spin and marketing -- to discuss the ice prevention campaign, which the government recently rolled out a second round.
"The campaign hasn't been given enough airtime to be effective. A one month campaign is not enough. It needs to go over a long period of time so it's seen, digested and understood," Ms Fried told The Huffington Post Australia.
"If the Federal Government was serious about the campaign and wanted real results they would need to implement advertising that ran all year long and on the types of platforms that would reach their intended target market -- at-risk 14 to 25-year-olds and their parents."
Her comments follow an article published in The Australian yesterday, which reported that "51 percent of at-risk young people said they would 'avoid using ice' after watching the ad".
Ms Fried told HuffPost Australia that the 51 percent statistic was misleading.
"You're asking someone what their intention is, and of course it isn't going to be to take ice. Think about if you were asking someone if they intended to drink and drive. They are going to say no, of course that's not their intention," she said.
Ms Fried also said that advertising needed to reflect the changing nature of media consumption in order to reach the intended audience.
"This audience is comprised of heavy users of social media and mobile devices," she said. "Therefore, a campaign from a peer perspective rather than a parent figure would be 'shareable' on social media and would have been a much more effective approach; one that would have held more credibility with the target audience."
BCM Partnership -- the company that produced the campaign -- addressed this issue in a statement earlier this year, saying the campaign "provides a range of new advertising materials for online and social media channels. These are essential to reaching today's youth given their current media consumption habits have changed so significantly from 2007."
A report by the Advertising Standards Board states the intention of the Department of Health and Ageing's campaign was to "raise awareness of the serious harms of 'ice' amongst high risk young people, encourage parents to talk with their children and increase the likelihood of young people avoiding the drug."