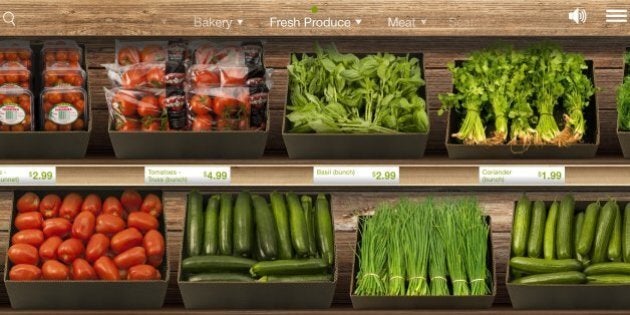 When did shopping for fresh produce get so hard? It seems now more than ever the actual act of getting to a supermarket is problematic enough, let alone having to fork out your week's pay on shopping organic at the smaller, boutique grocers close to home.
Enter new app AisleOne -- created by the people at Aussie Farmers Direct -- you can now virtually shop for fresh produce straight from your iPad. There's no delivery fee and no need to be home when your order arrives, but perhaps the most impressive part is knowing you're supporting Aussie farmers.
Another win is its simple user experience that mimics the physical act of grocery shopping by making customers feel like they're standing in an aisle of the supermarket.
"AisleOne is the first online shopping platform to take the best aspects of physical retailing and recreate them digitally," said Aussie Farmers Direct CEO Keith Louie.
"We wanted to make an app that completely reimagined the online shopping experience."
The result? A virtual store designed so that someone with little or no computer experience can pick it up and start using it immediately.
"AisleOne does away with the cluttered search boxes, detailed product lists, and confusing text-based navigation that are typical of other online shopping sites," said Louie.
AisleOne is available for iPads through the Apple iTunes store.