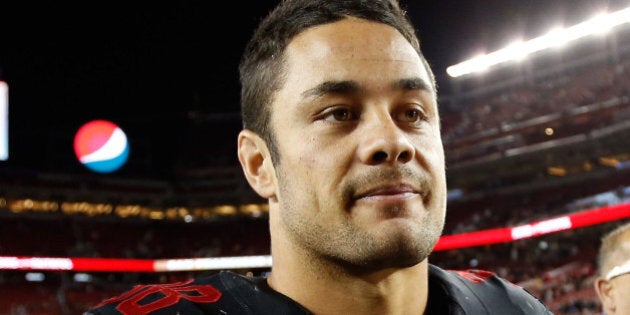 The Hayne Plane is gaining altitude.
He noted it was a strong global brand that had a long history with American football and while his own career was just beginning, he's clearly become aware of his growing commercial potential.
The 27-year-old Australian Rugby League player's phenomenal rise from the star of his sport to a novelty rookie in the U.S. is complete and Hayne says he believes his body is better suited to gridiron than rugby league.
"My first love was rugby league, that was definitely my first love," he told Fairfax Media.
"But over the years watching the sport I definitely knew that my body was more adapted to the grind of NFL and the way it's played."
While Hayne disappointed in his first game of the NFL season, fumbling a punt and compiling only meagre yardage with limited opportunities, there is now no doubt that he is writing the book on how to successfully pursue your dreams.