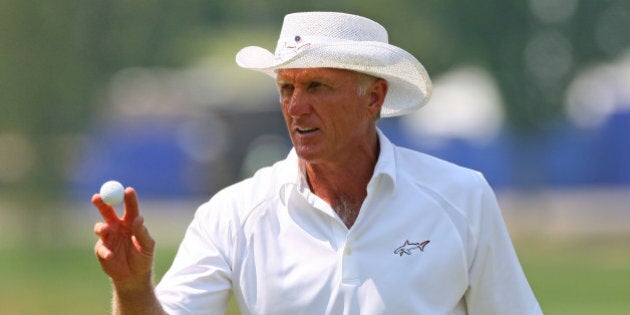 The Australian Professional Golf Association recently had what it describes as a 'lightbulb' moment.
It realised it was one of the few sports within Australia that didn't have an award recognising its best performing professional players.
Enter The Greg Norman Medal -- named after arguably Australia's greatest golfer, launched this week.
It will recognise the best male or female professional Australian golfer on the world stage.
The inaugural medal will be presented at an awards night in December.
The PGA of Australia is likening the award to Cricket's Allan Border Medal and the NRL's Dally M.
But at this stage, fans will have to wait to see the U.S. PGA Champion in action as he won't be playing in this year's summer series.