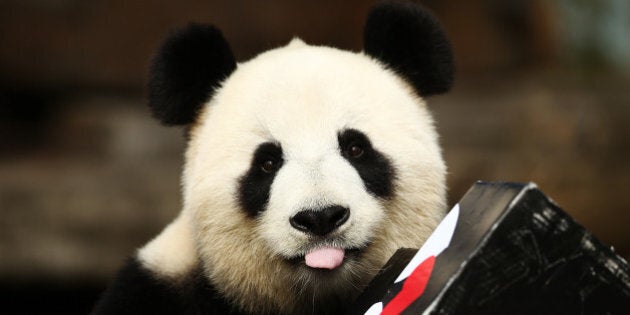 While you were sleeping on Tuesday night, a giant panda at Adelaide Zoo was hopefully falling pregnant.
At the stroke of midnight, a team of panda artificial insemination experts did the deed.
They chose the witching hour not for the mood lighting or romantic notions, but because giant pandas are only fertile for 36 hours a year.
No wonder their numbers are dwindling.
The panda pair's public relations manager Alison Hassel said they figured out Fu Ni had become fertile by testing rocks she has been bumping and grinding on. Watch the video. If we explain any more, we'll blush.
While there were hopes Wang Wang and Fu Ni would make a 'two-backed bear' and breed naturally, when the crucial moment of fertility arrived, Wang Wang had, er, performance issues.
The zoo took matter, ahem, into their own hands, or as Hassel delicately put it: "The first procedure that took place yesterday was to collect semen from Wang Wang.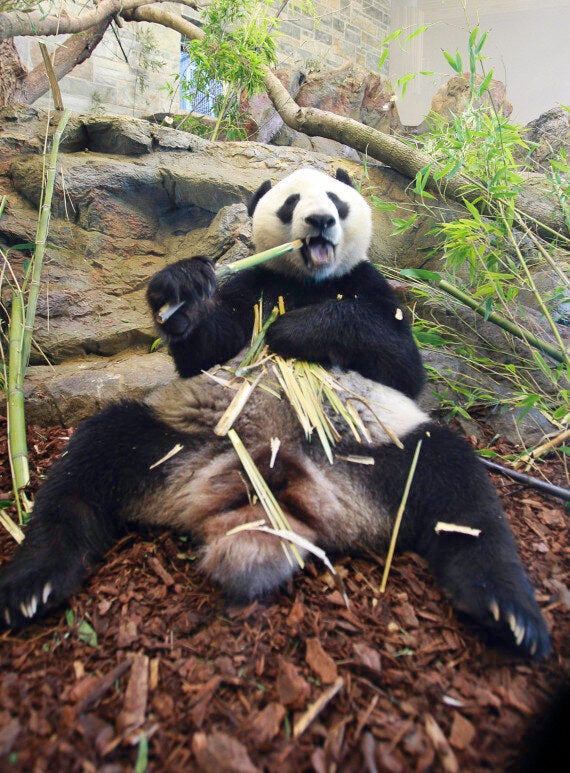 This is Wang Wang the proud potential dad. Picture: Getty Images
"He actually produced enough for four procedures so we have used two and are having two cryogenically frozen."
Now it's not all black and white from here. Another quirk to panda loving is a phantom pregnancy that comes about when a panda is, er, tickled in the right spot.
"Whether a giant panda is pregnant or not, they will have a phantom pregnancy that exactly mimics the hormone increase, the behavioral changes, every detail as though she was really pregnant," Hassel said.
"Also, because panda fetuses are so small, we can't see it in an ultrasound until she's two weeks away from birth."
We now have a three-to-five-month wait to find out whether Fu Ni will become a mum. And does she have cub bear-ing hips?
Newborn giant pandas are not very giant at all.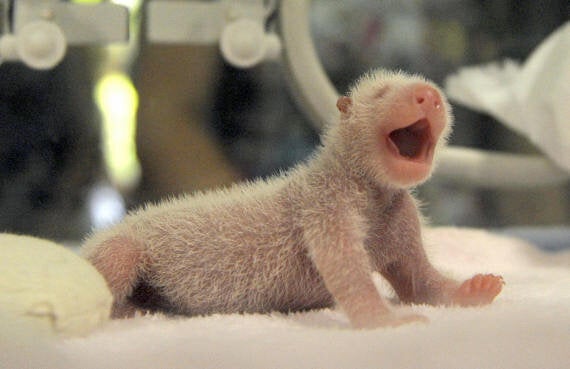 A baby giant panda. Picture: Getty Images