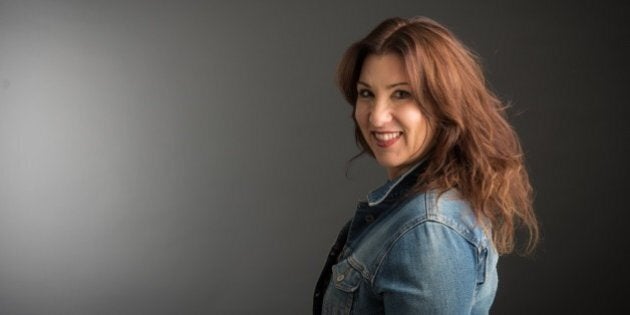 She's taken a hiatus from the stand-up scene, but now comedian Libbi Gorr is making a comeback with a show she describes as "Oprah on crack."
Using her own experiences as a mother, partner and popular Australian broadcaster, Gorr's show -- titled "Mummy Matters" -- is set to skewer the idea that women really can "have it all."
"The whole work/life balance thing -- what a fallacy," she told The Huffington Post Australia. "These days, your work comes home with you, or if you have a good workplace, you can bring your family in. It's an absolute jumble, and the only way to take the angst out of it is to have a laugh."
It was Gorr's work as a radio host for 774 ABC Melbourne that prompted her to realise she wasn't alone in having doubts about juggling multiple roles.
"Everyone seems to be asking, 'what is happily ever after? Are we parenting right? Are we loving our partners right? Are we behaving right towards our friends?' There's this notion about life being a race, as opposed to who lives it right," Gorr said.
"I am overly conscious of the fact I am so utterly flawed in the way I live my life and the way my family life is constructed. While it's rich and it's chaotic, it's so not what I expected it to be."
"I adore it, but if you had read it to me as a fairy tale as a child, I don't think it would have passed censorship laws in terms of what was seen as 'proper.'"
"It's like you grow up with this fantasy of Cinderella, then throw Germaine Greer on top of it, and it just comes out a bit jumbled up."
It's a departure from Gorr's traditional style of stand-up comedy, which she describes as "putting on a fake name, or writing a thesis and putting a few jokes on the top," with "Mummy Matters" promising to be a lot more personal.
"My partner and I went to a wedding earlier this year and I did some masterclasses with a comedy mentor," Gorr said. "He convinced me to have a crack at telling my own stories, confessional style."
"It's what the brave Judith Lucy and Denise Scott have been doing forever, but I've decided to give it a shot. I liken it to Oprah on crack."
Gorr's desire to return to stand-up came after she was asked to host a Mother's Day lunch at her son's school.
"I have put all this work into reinventing my career in local radio and dropping the comic persona but I really enjoyed [the audience's] laughter," Gorr said. "A couple of other mums approached me and said, 'come to my school, do the soccer fundraiser' and I just kept on doing those sorts of events until I developed this bank of material."
"Then the Fringe opportunity came up and I thought, 'that's why it's there -- to take a risk. I'm feeling excited about taking risks again -- and I kind of want middle-aged women with young children to do the same, even if it's just taking a risk and coming to the Fringe."
"It's all about doing something different to make yourself feel alive, I guess, and not caught up in that endless cycle of responsibility."
"Mummy Matters" will be held from 18 - 20 September at the Melbourne Fringe Festival. Buy your tickets here.