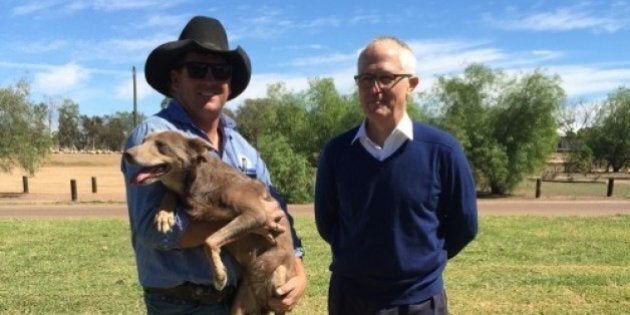 What you might not know is that he has spent time in the past writing blogs in the voice of dogs.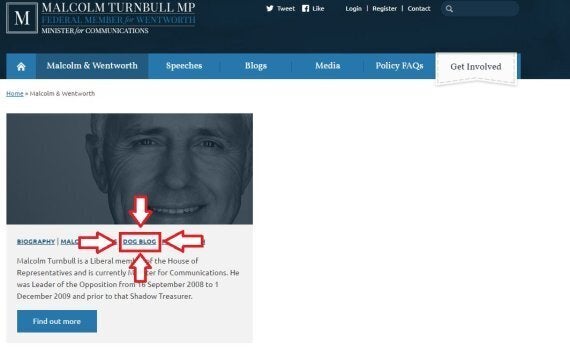 Sadly, the section has only spawned four posts since 2012, with the latest coming in April 2015.
Turnbull -- or more likely, someone in his office -- has diligently written blogs in the voice of three different dogs: Roxy, JoJo, and Dusty the Kelpie.
"The machine uses magnetic fields and radio waves to map the bodies of us dogs. Now that's what I call animal magnetism!" Roxy wrote. Roxy apparently likes bad animal puns (as do we all).
"It is very important to help dogs like Mellie so they can treat broken bones and find cancers. I bet if Mellie were around they would have found a big heart."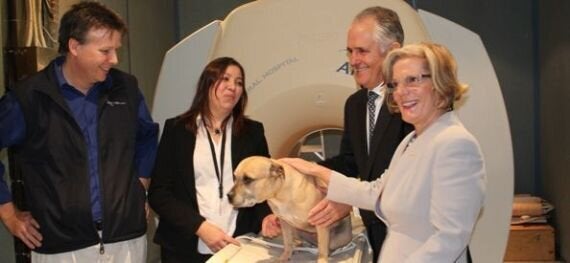 The Turnbulls with Roxy and the new MRI machine (Malcolmturnbull.com.au)
In July 2013, a new blog appeared on the dog blog. This one, from JoJo the dog, posed the realest question that has ever been posed on the internet.
"Anyway, the truth is that just as on the Internet nobody knows you are a dog, so too nobody knows you are a human?" the dog-slash-philosopher mused.
"You may well think this blog is written by Malcolm, or Daisy, or Lucy or it could be Alex....but how do you know I don't write some of their material?"
We don't, really. We just don't.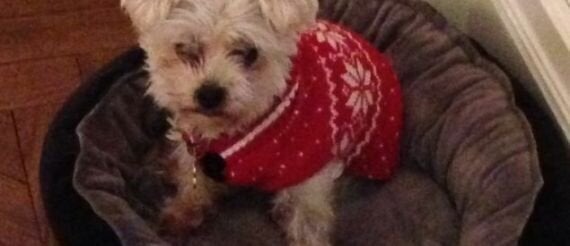 JoJo the dog, asking the tough questions (Malcolmturnbull.com.au)
"The NBN's satellite will start offering services next year, meaning our humans on cattle stations will be able to do things that Kelp and I do every day – like remotely monitoring livestock, watering points and fences. Humans can be so hopeless sometimes," Dusty wrote.
"Malcolm and his friend, parliamentary secretary Paul Fletcher, also spoke about spending $100 million to fix mobile blackspots. They visited Yaraka where people complain about being in the doghouse because they can't use their phones at all... humans do need to learn some new tricks – maybe they can find an app for that on their smartphones when Malcolm and Paul fix the blackspots around here?"
Dusty sounds like a rusted-on Liberal voter.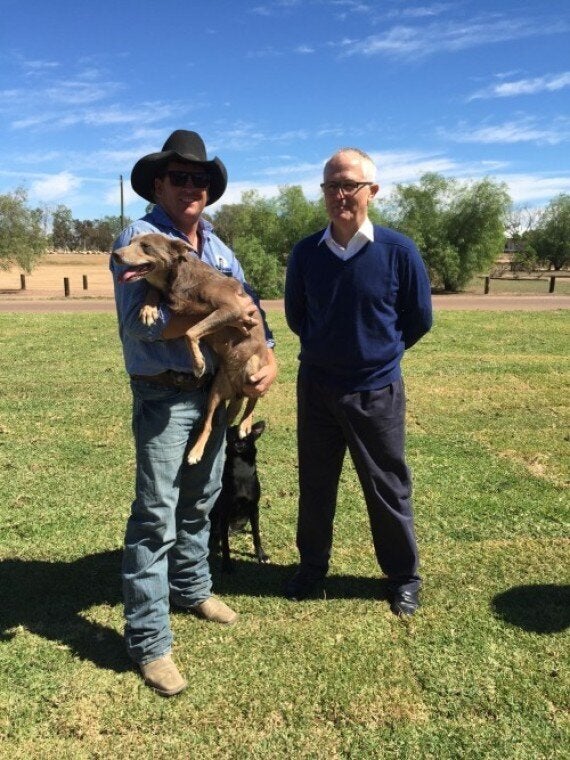 Malcolm, Dusty and a man in a farmer's hat (Malcolmturnbull.com.au)
Now he has risen to the highest office in the land, will we see more dog blogs? Only time will tell. Keep this page bookmarked, just in case.