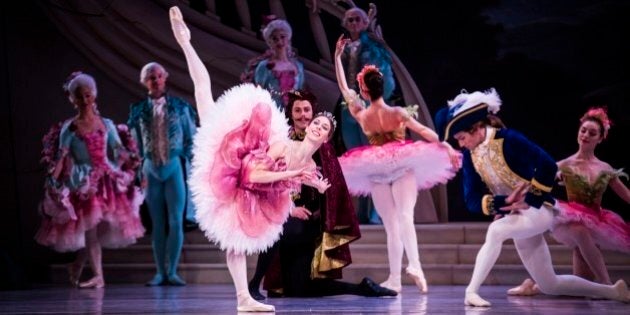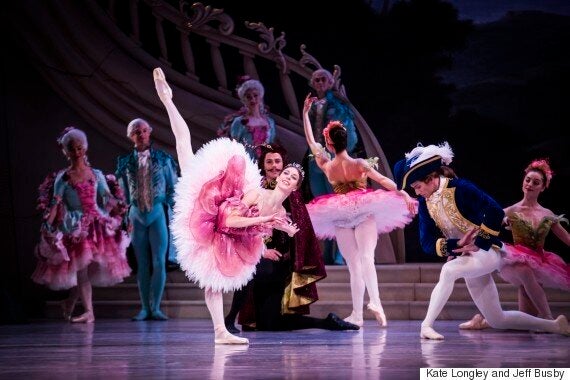 An extravaganza of glittering otherworldliness took place at The Australian Ballet on Tuesday night with the highly anticipated world premiere of Sleeping Beauty making its debut at Melbourne's State Theatre.
Amongst a royal palace, a grandiose masked ball and enchanting gardens, Australian Ballet artistic director David McAllister gave new life to what has become one of the world's most loved fairy tales.
"Our new production will be a classical retelling, based on Marius Petipa's ballet, but shaped to reflect the concerns and responsibilities of a modern-day monarchy," said McAllister.
True to form, renowned costume designer Gabriela Tylesova created stunning sets with opulent, oversized chandeliers to reimagine the splendour of the Imperial court.
But it was the hundreds of bejewelled tutus, ornate robes, layered period dresses, sparkling headdresses and wings together with the exceptional soloist and ensemble dances that really stole the show.
The long awaited production is a pivotal moment for McAllister following an 18-year dance career with the company and 14 years as its artistic director.
Sleeping Beauty is showing in Melbourne before touring to Perth from 7-10 October and Sydney from 27 November-16 December.