To put it as simply as possible - Tony's out, Turnbull's in. But to summarise things that succinctly would be to do a grave injustice to the absolute carnival sideshow that Australian politics has become.
A spill for party leadership, let alone for the office of Prime Minister itself, is a strange and wonderful night. That was made all the more amazing by the motley crew of eccentrics who populate our political sphere -- none more so than the inimitable Clive Palmer, who gave us the next instalment in his bizarre "goodbye" video series.
Former Palmer United Party member Jacqui Lambie marked the occasion too, sending out her support for Malcolm Turnbull..... via Comic Sans.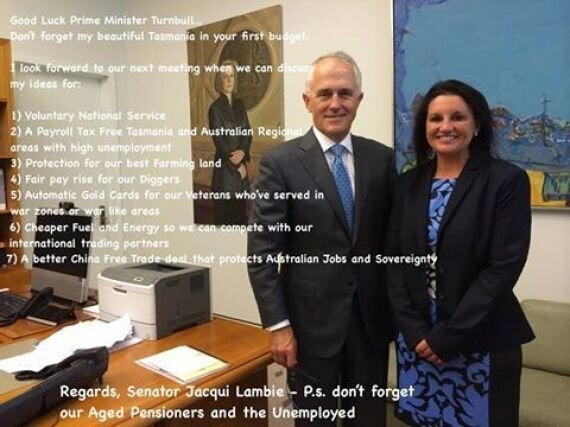 And then, of course, wrestling legend Hulk Hogan (accidentally) weighed into the debate, sending some kind words (accidentally) to Tony Abbott.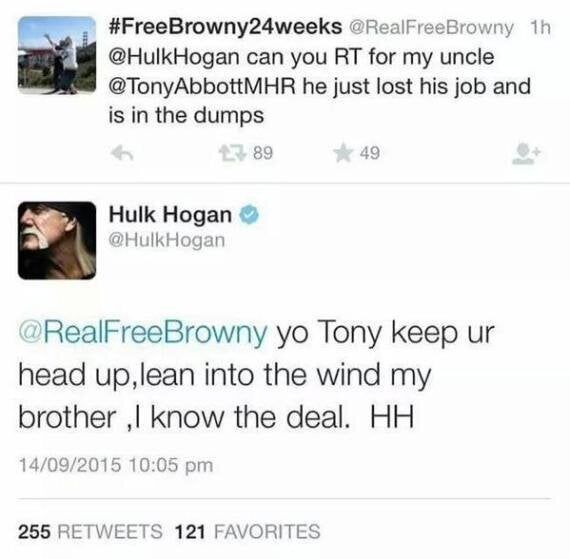 Unfortunately, another fan alerted Hogan to the trick, and Hogan deleted his encouragement to our now-former PM.
Cory Bernardi was snapped in this timeless pic, at the end of what was a very long day.
And, in fitting Monday night #Auspol fashion, the result of the leadership ballot was announced live on air... by Q&A.