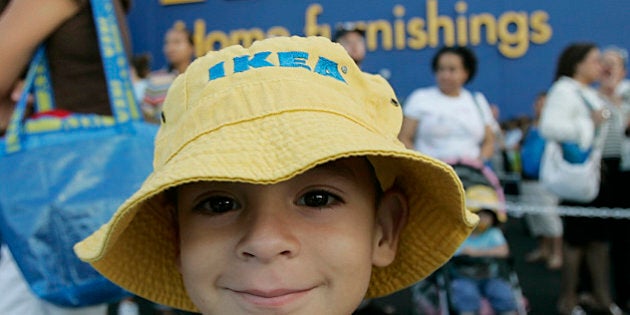 Think of IKEA and you immediately conjure up pictures of flat-packs, cheap furniture and -- let's be real -- probably meatballs.
However IKEA is giving their food offering a make-over, with the Swedish furniture retailer ushering in a new, healthier menu with ingredients sourced from local suppliers.
"We serve more than five million customers in food per year and we have the opportunity to create a better life for people," said Simone Fowler, Country Food Manager at IKEA Australia. "Interest in food has soared over the years. It's the most googled topic, almost, and sites like Pinterest have a huge interest in food. "
"It's our responsibility as a food business to follow that and to lead the way responsibly."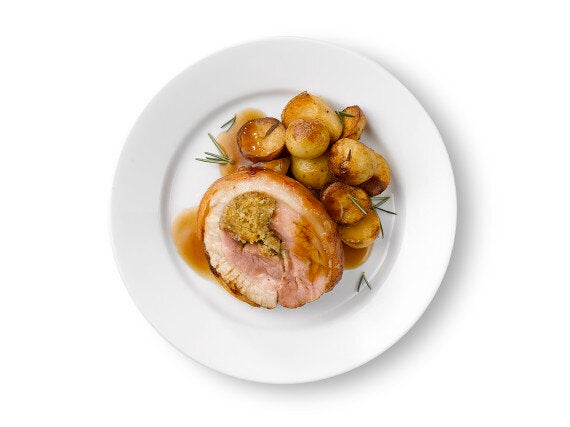 Get some (IKEA) roast pork on your fork.
Hold up -- food business? Sure, there are meatballs, but isn't IKEA all about furniture you drag home in a flat-pack, have no idea how to assemble, and then get someone else to do it and pay them in beer? #justsaying
"Yes, we are a furniture company and always will be," Fowler said. "But we also have 360 restaurants in 47 different markets. Our food business has been around for almost 40 years -- it's not like we've just popped up and are suddenly making new changes."
"We served, in last financial year, 600 million customers in IKEA food. In Australia alone we will be serving more than five million customers this year. In the years we've been operating our food business has kind of sat in the corner, but this new menu speaks to our vision as a company as a whole, and offers a great opportunity for us."
New item menus include Yarra Valley pork, Tasmanian chicken maryland, Gippsland lamb shanks, Goonoo Farm Chunky Steak Pie and local free-range eggs.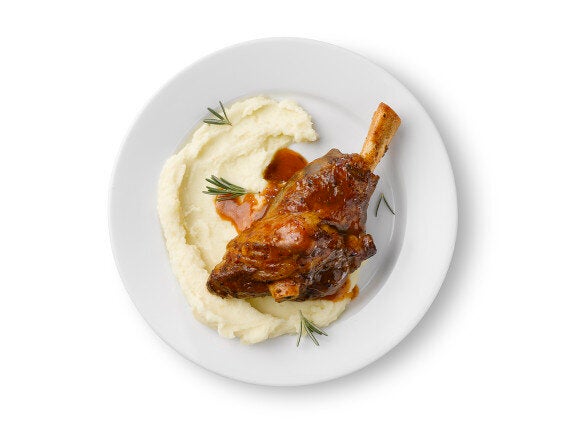 IKEA lamb shanks, thanks.
BUT WAIT. What about the very backbone of IKEA food -- the humble Swedish meatball?
"If you're afraid if losing your meatballs, no, you'll never lose them," Fowler said. "It's part of our heritage and has been offered to our customers for several years. A lot of the new dishes will still talk to our Swedish roots, but no one wants to take meatballs away. We are just offering a wider food range and within that range, there will be more healthy, sustainably produced options."
In terms of what IKEA is offering on their menus around the world, Fowler says it will differ from country to country.
"Different markets will take a different approach, but as a whole the company is committed to offering sustainable food that is good for our people and planet, with animal welfare in mind."
Fowler lists the launch of vegetarian meatballs earlier in the year as one example of a global initiative (the horse-meat-found-in-meatballs-saga was not mentioned, perhaps because it wasn't an issue in Australia) before highlighting the company's desire to put regional produce in the spotlight.
"We want to focus on our local produce, because really, in Australia we are incredibly lucky," Fowler said. "We have great food and great produce in every state, and we've built up a really good relationship with our supply partners. We're proud to say local produce and healthy, sustainable food is our direction going forward."
The new food range will be available at IKEA Australia restaurants from September 2015, with additional local sourcing announced over the course of the next 12 months.
Bon appetite, furniture fans.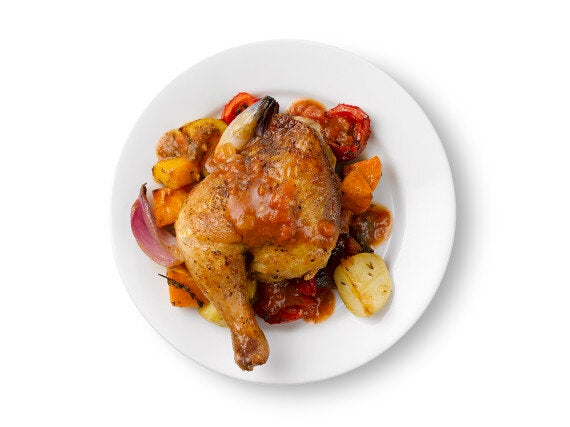 Nothing fowl about this chicken cacciatore.