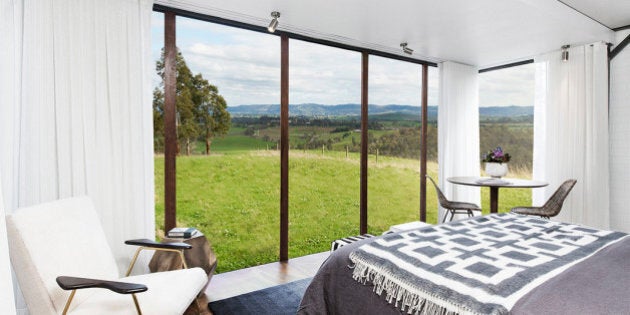 Let's be real, planning ahead has become somewhat of an elusive concept for all the right reasons. After all, most restaurants don't take reservations for less than eight people and when it comes to scheduling in appointments for anything other than your annual dentist visit -- it's more than likely something will come up -- and you'll have to reschedule anyway. Enter the new way to books things -- through an app on your smartphone. These three apps celebrate the last-minute deal whether it's a hotel room, beauty treatment or restaurant reservation you're looking for.
The last-minute hotel room
HotelTonight is a Silicon Valley-born startup that lets you book last minute hotel deals -- without breaking the bank. The app, which uses geo-tagging to identify the user's location, will bring up a curated list of properties in the area with exclusive same day rates only visible to bookers within a certain radius of the hotel.
At most, you can save 50 percent on your rate and the longer you leave it the cheaper rooms become. The thinking behind it? Basically, the mobile-only app plays matchmaker between hotels with unsold rooms and travellers. And the price drop? Well, as the check-in date approaches and rooms remain unfilled, it makes sense for hotels to drop their rates and HotelTonight to jump in and fill them for them.
You can reserve a room the same day from early afternoon until 2am or up to a week out. Simply sign up through the app (you'll need to pop in your credit card details here, this is how you'll set up payment) and get scrolling.
And when it comes to the calibre of hotels, there's three style categories -- Basic, Hip and Luxe -- so whether you're planning a romantic getaway for two (The Spontaneity Suite in the Yarra Valley) -- or you're simply looking for somewhere with a good atmosphere that's central (Ovolo 1888 Darling Harbour) -- chances are you'll find something that suits your needs. There's also a chat feature that makes calling the front desk redundant -- ask for an extra blanket, room service or even sightseeing recommendations all through the app itself.
After launching in over 500 countries and partnering with 15, 000 hotels globally, HotelTonight is now servicing Sydney, Melbourne, Brisbane, Adelaide and the Gold Coast -- with more locations to launch this year.
HotelTonight is available free on iOS, Android devices and the Apple Watch.
The last-minute beauty appointment
Glamazon is the answer to all your eleventh hour beauty requirements. By giving you access to the diaries of salons across Melbourne and Sydney -- it lets you to take advantage of cancellations and fill in vacant appointments with no notice at all. Whether it's a blow dry, mani or spraytan you're after -- discover, book and pay via the smartphone app -- which uses your location to track the nearest salon depending on what kind of appointment you're looking for. The best part? You'll know exactly what you're paying before committing to the appointment and to ensure there are no empty salon chairs, same-day and next-day treatments are often discounted.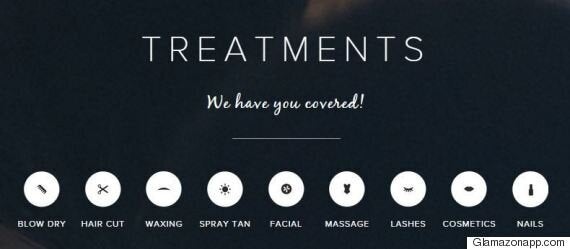 Simply sign up with your email address, select which type of appointment you're after (blow dry; hair cut; wax; spray tan; facial; massage; lashes; cosmetics and nails) and when you require it (ASAP; before lunch; lunchtime; afternoon; evening or the following day) and it will pull up your options before taking you to a 'Book Now' button complete with a map of how to get to the salon.
Glamazon is available free on iOS.
The last-minute dinner or cocktail
Clipp allows you to score last minute deals of up to 40 percent by using your location to display nearby bars, pubs and restaurants that have discounts available that are redeemable on a first come, first served basis.
The smartphone app is gaining popularity within the hospitality industry as it not only matches diners with venues -- but it guarantees payment -- and puts an end to splitting the bill (an often painful process if you're anywhere in the world except New York). It also means that as a customer, you don't have to line up or wait for the bill at the end of the night.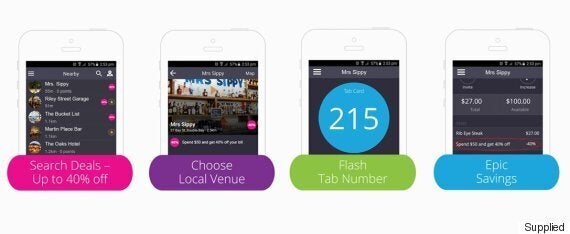 Greg Taylor, Clipp CEO and co-founder says Clipp works in a similar way to a dating app.
"We are matching people who are looking to sink their teeth into some delicious food and drink to venues who want to attract these people.
Australia's pubs, bars and small cafes have incredible menus but sometimes face a challenge in attracting people to their venues outside of their normal peak hours. Clipp will entice people to get out and explore more dining options beyond what they already know of."
Currently, the app is available all over Australia except for the NT.
Clipp is available free on iOS and Android.