Snapchat has introduced a bunch of new features which are already pleasing many -- and, no doubt, will disappoint a select few unsavoury users.
The self-destructing photo messaging app added a whole bunch of visual add-ons, which they call "lenses".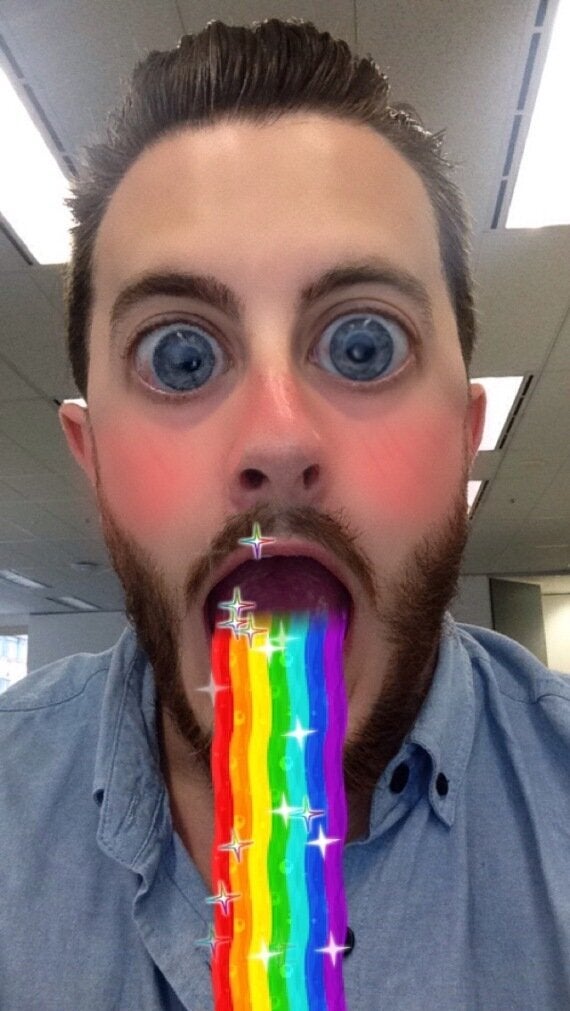 That's me. My eyes usually aren't that big. Nor does my mouth usually spew rainbows. That's a lense, one of seven available in the new update. You can add throbbing cartoon hearts to your eyes, turn yourself into an old man or woman, transform into a terrifying monster, become an anime character, or make Looney Tunes-esque eyes bug out of your head.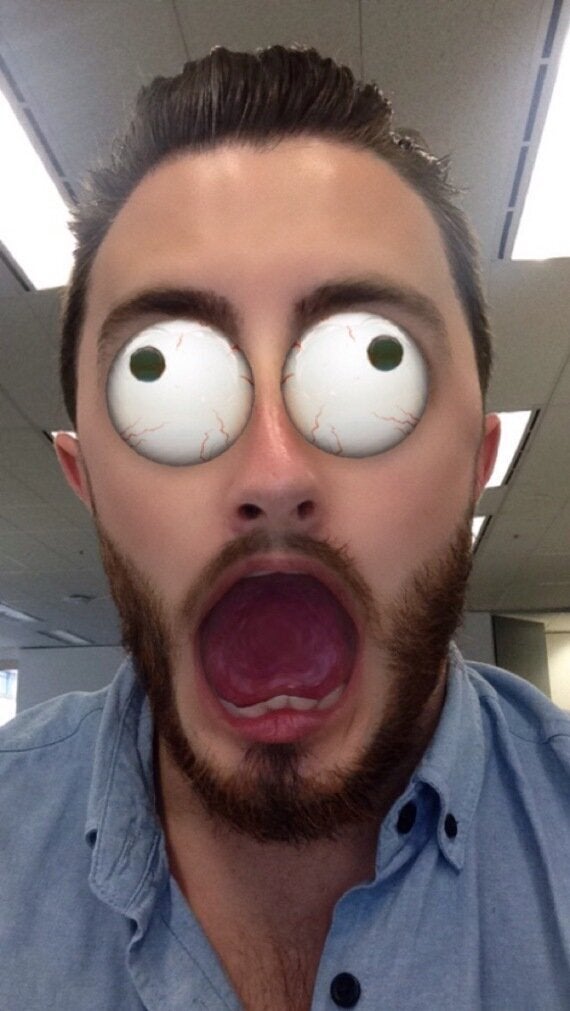 The update also adds "trophies" to your Snapchat profile. There's at least 16 to unlock. I'm sad to say I have only got one -- "your Snapchat score hit 10,000." No idea what the others are. Let us know if you work it out.
The lenses updates are pleasing many. No doubt you've received a stack of Snaps from your friends, or at least seen a few screenshots floating around Facebook or Twitter. But there's another update which will probably upset a few, although it will likely give relief to some others.
American users (at this stage) have been given the option of buying "replays" of Snaps they have received. Usually, users get only one replay per day -- but for 99 cents, U.S. users can get three extra replays.
"We introduced Replay in Additional Services almost two years ago, and we've used it to relive those amazing moments (or the ones we weren't paying attention to…) just one more time before they disappear," Snapchat wrote in a blog announcing the news.
"We've provided one Replay per Snapchatter per day, sometimes frustrating the millions of Snapchatters who receive many daily Snaps deserving of a Replay. But then we realised -- a Replay is like a compliment! So why stop at just one?"
Could that mean the end of the unsolicited dick pic? Let's hope so. People across the world are sighing with relief, armed with the knowledge that they can Snap a screenshot of any unwanted pictures as a deterrent.